Kickstart your Nursa Direct experience in your Nursa app. Once complete, automatic real-time Nursa payments will start after working three shifts
—free of charge.
Start from your Nursa app under the Wallet section
Under payment options, select Nursa Direct, powered by Branch
Confirm your personal information
Follow steps on the screen to download the Nursa Direct app from the App Store or Google Play
Authenticate your information by entering the last four digits of your social security number
Follow the prompts to finalize your preferences and complete the setup of the Nursa Direct Card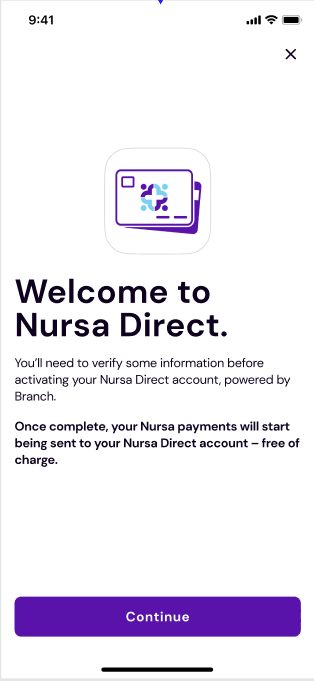 .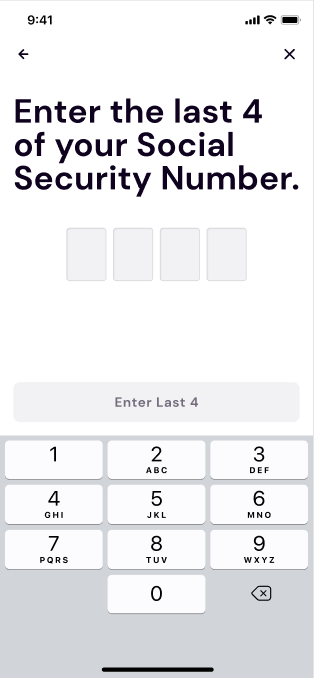 If you're having trouble between steps 4 and 5, go back to the Nursa app and try tapping the link again. This is a personalized link that is specific to your account.
If you still have trouble, submit a Support request here or send an email to help@branchapp.com.
Important to Note: After the account is claimed, the Nursa Direct Account will be set as your preferred payment method. Instant payments will be available after you work three verified shifts.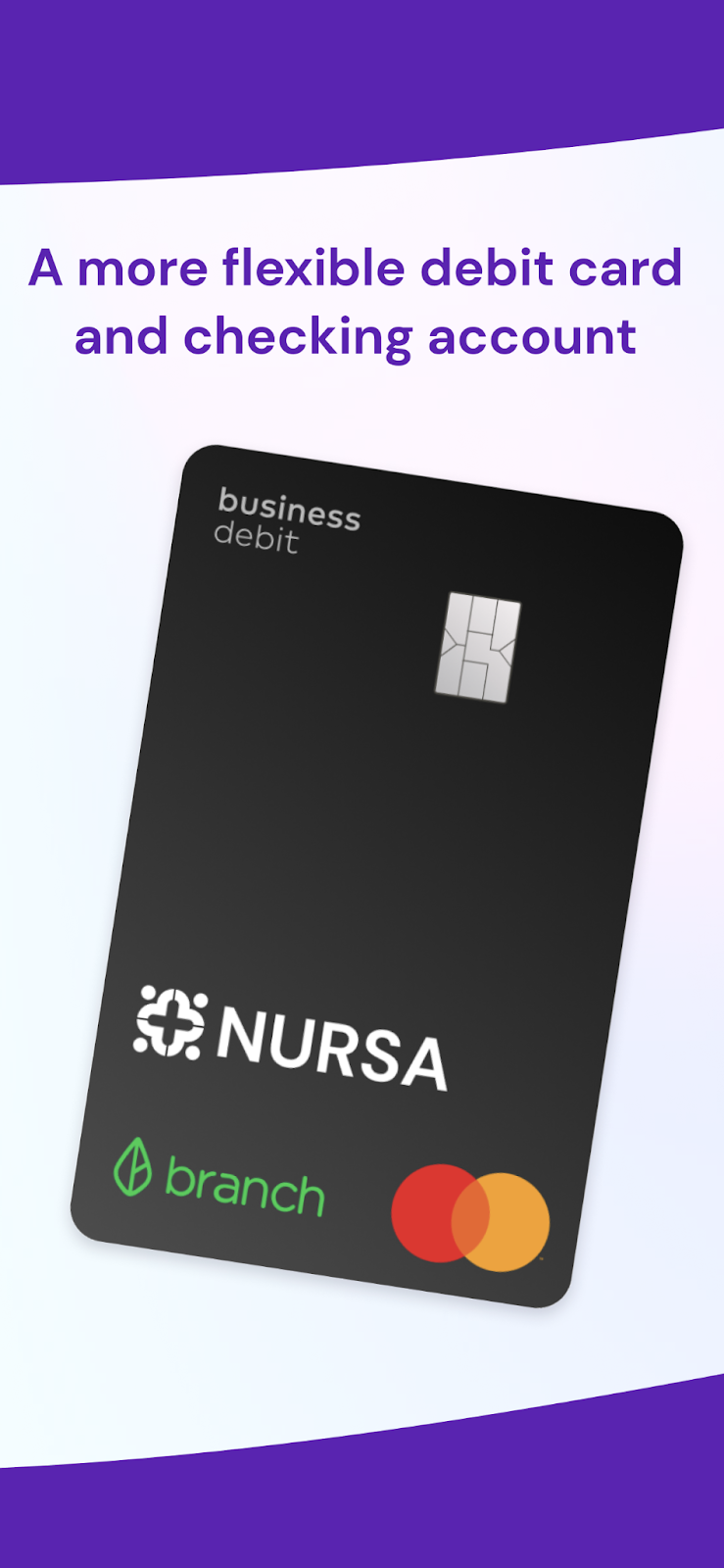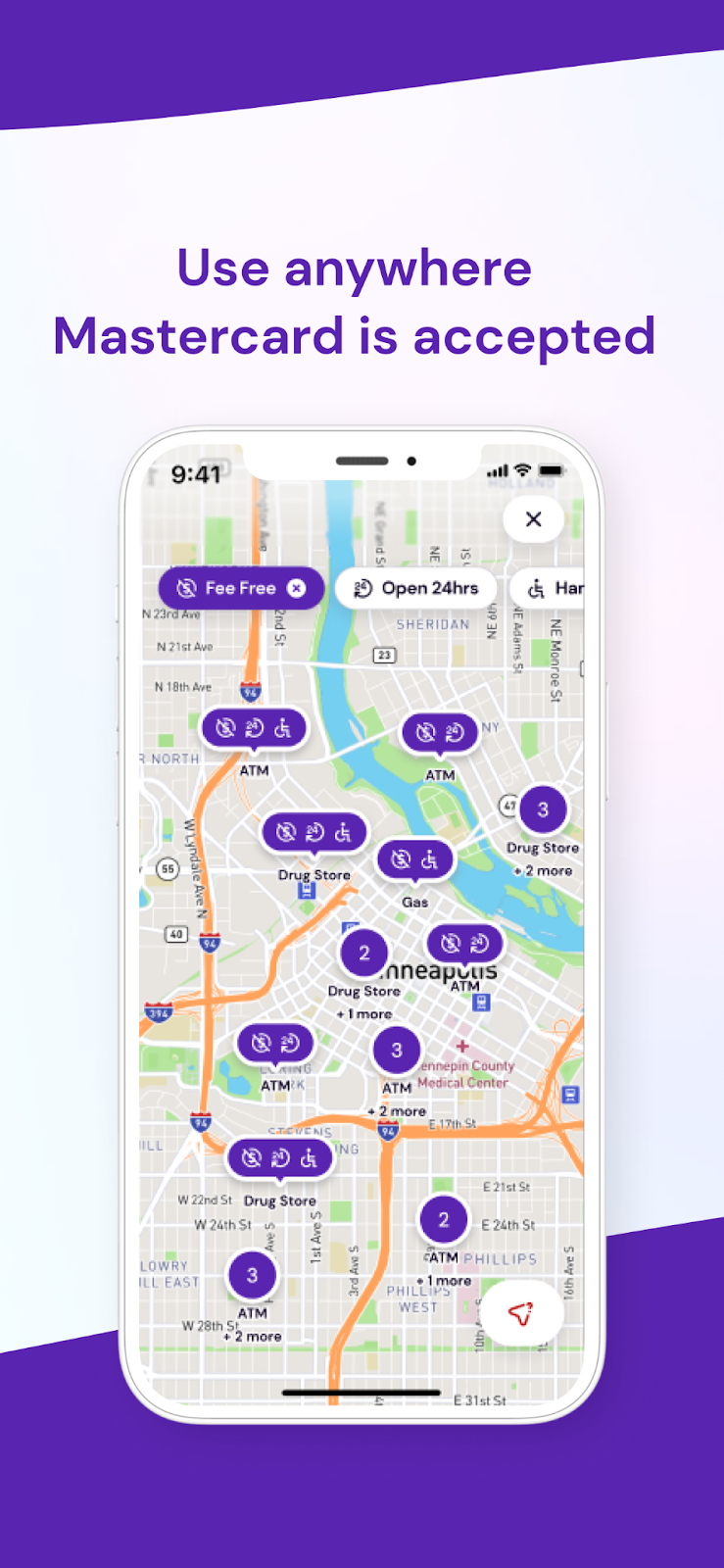 Nursa Direct is a business debit Mastercard and checking account powered by Branch designed to pay you faster—built exclusively for clinicians who use the Nursa App. You can use it to pay for purchases anywhere Mastercard is accepted.