Get paid faster with Paymint, a debit Mastercard and checking account powered by Branch. With the Paymint app, you can access your eligible earnings instantly and manage your finances seamlessly.
Step 2: Meet SnapCare's Eligibility Requirements
For a SnapCare timecard to be eligible for instant pay through Paymint, clinicians must:
Be active in SnapCare's system and either on assignment or eligible to be placed on assignment.
Have no outstanding overpayments, no disputed or suspicious timecard submissions, and no pending collections proceedings.
Have no active garnishments or other withholdings (medical benefits) from pay (other than for taxes).
Have no compliance, credentialing, disciplinary, or other issues resulting in SnapCare exercising its right to revoke the Instant Pay benefit.
Hourly timecards must be submitted through the SnapCare mobile application, with geolocation captured at clock in and clock out (except as outlined in the policy).
Manual timecards submitted through the SnapCare mobile application are NOT eligible for Instant Pay.
Step 3: Work your shift and submit your timecard in the SnapCare app.
Step 4: After your timecard is approved, select the "instant payment" option to receive your earnings instantly to your Paymint account.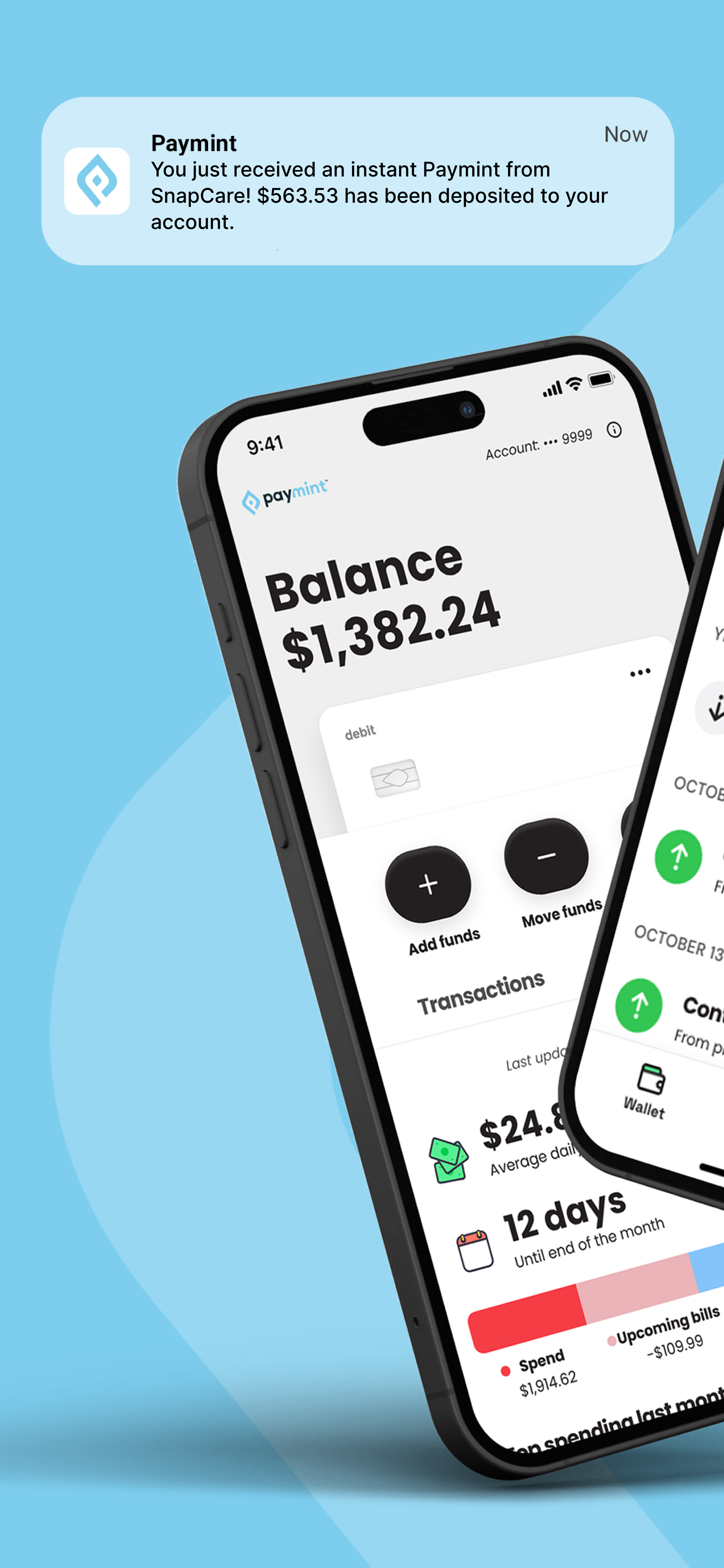 For questions regarding eligibility and timecard submissions, please contact SnapCare by texting or calling 844-804-SNAP (7267) or sending an email to payroll@snapcare.com.
Important to Note: A Paymint account is required in order to receive instant payments.
Related Articles: