There are many avenues to sign up for Branch. We would recommend taking direction from your employer/payer.
First things first, download the Branch app from either the Apple App Store or Google Play App Store.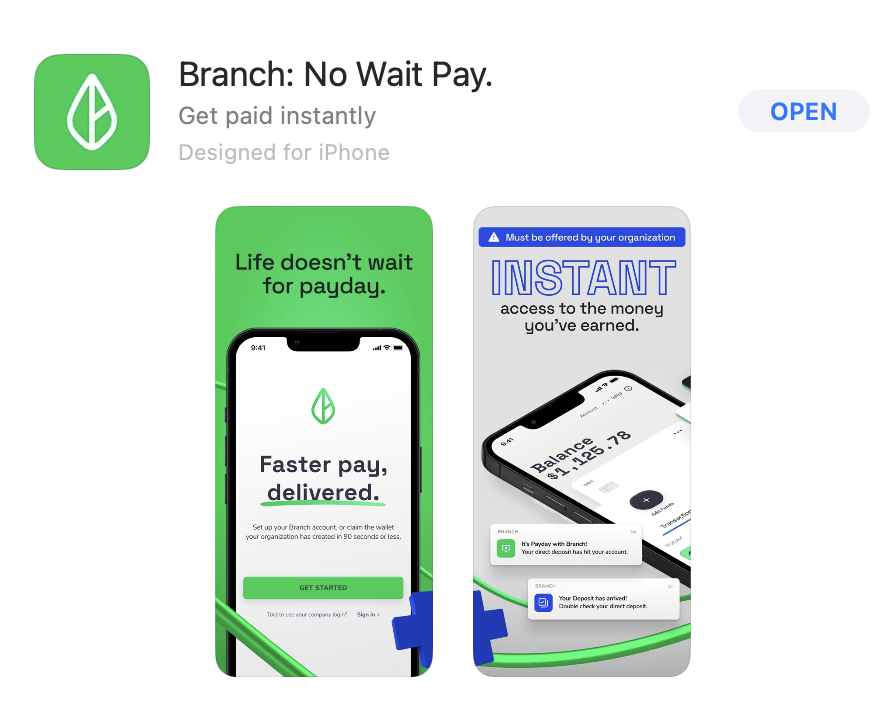 If your employer already provided you with a Branch debit card:
If you did not receive a card from your employer:
Tap Get Started
When asked "Do you already have a Branch debit card and need to activate it?" select No
Enter the name of your employer. If you are part of a franchise, you will want to use the name of your specific location.

Enter the information requested in the Branch app to get started.

When asked to verify your identity, the app will ask you to provide a government-issued ID. Acceptable documents to submit include:

Driver's License or Driver's Permit

State ID

US Passport

US Passport Card

Permanent Resident Card

Work Permit
If you do not see your organization on the list:
Are you a driver for Spark Driver (formerly DDI)? If so, see the related article: Spark Driver: How do I set up my Branch Account?

Branch is only available through select companies that we have partnered with. If you don't work for one of those companies, you won't be able to sign up for an account at this time.
Important to note:
If you are still unsure of which option to choose after reaching out to your leadership or are running into any other issues, reach out to us here.