First things first, visit the Branch app and lock your card instantly. This will prevent further charges on your account.
Use one of the following options to get in touch with us to report the charge:
Call toll free +1 (833) 994-0430 to report the fraudulent charge
Submit a ticket here.
It is important to select the correct issue type when submitting your request.
Under Issue Type, select Card Issues and Transactions
Select Dispute a Transaction
Select Unrecognized Charge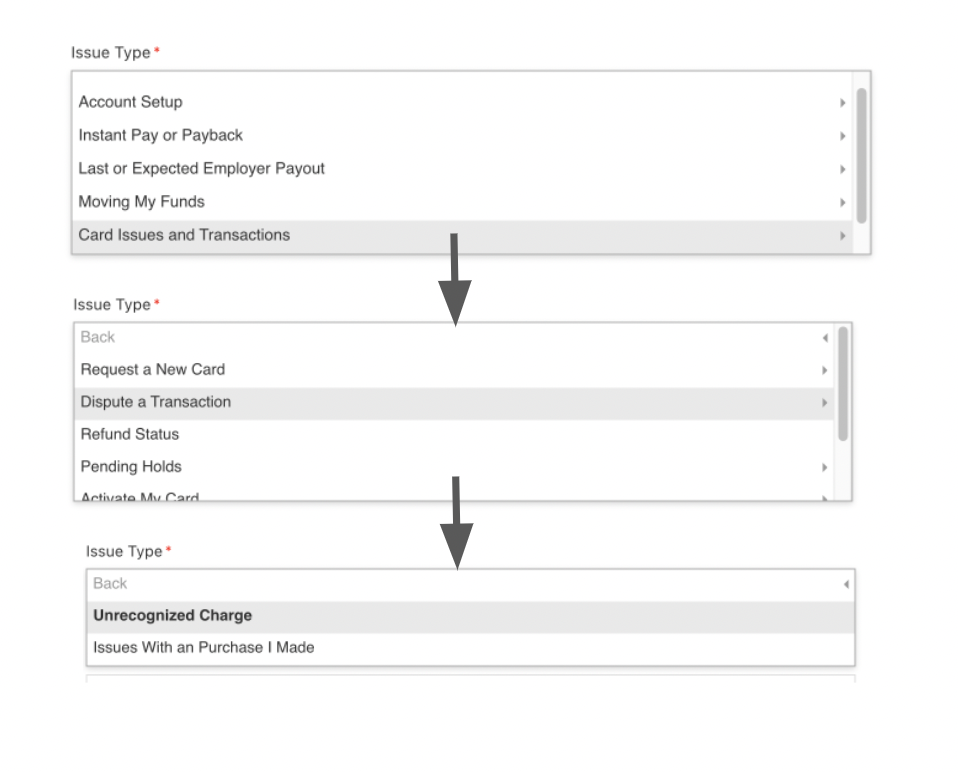 Important to Note: Once an Unauthorized charge is reported, upon review your current active Branch card will become terminated and a new card has been ordered to ship to your address on file. You will receive a new card to that address within 8–12 business days.
Related Articles: