What do I do if I lost my Branch Card or if there are fraudulent charges on my card?
First, visit the Branch app and lock your card instantly. This will prevent anyone from making another charge. Next, reorder your card directly through the app by clicking the Reorder Card option, or call our 24/7 card support line at 1-833-994-0430.
1. Go to the Wallet tab
2. Click Wallet Settings
3. Click the switch next to Lock Card so that it turns blue.
4. Click Reorder Card and select the reason why. Once you have completed this process, your old card will automatically be deactivated and a new one will be on its way.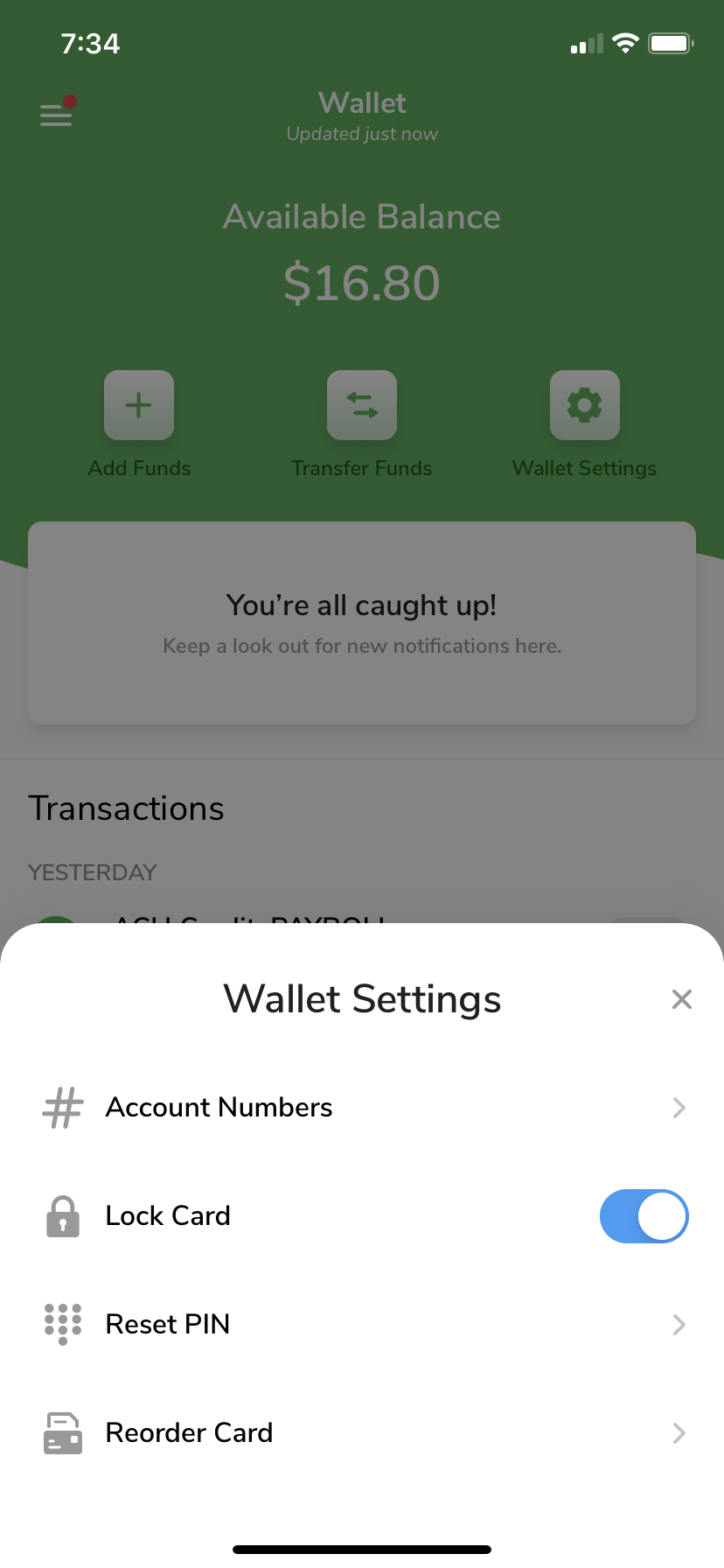 Reach out to our support team at cardsupport@branchapp.com if you have any other card-related questions.