Discover Two Convenient Ways to Set Up Direct Deposit with Branch!
Simplify the process by creating a user-friendly direct deposit form through the Branch App. Follow these steps:
Navigate to the Wallet tab in the app
Tap Add Funds
Tap Direct deposit
Choose your employer from the list and tap Continue. Alternatively, if you have another direct deposit source, select Have another direct deposit?
Select Generate Form
Sign the form using your finger and click I Agree
If you want to modify the amount your employer sends to your Branch account, tap the pencil icon in the lower right-hand corner
Once you enter a percentage or dollar amount, tap the green Set Amount button
You'll see a preview of your completed Direct Deposit Enrollment Form. Tap Send and choose Email Payroll or More Options.

If you opt for Email Payroll, enter the email address of your employer's payroll team or HR person, then tap Submit. A copy of the form will be sent to the provided address.
If you choose More Options, you'll have the ability to print, save, or send the form to another location based on your device's capabilities.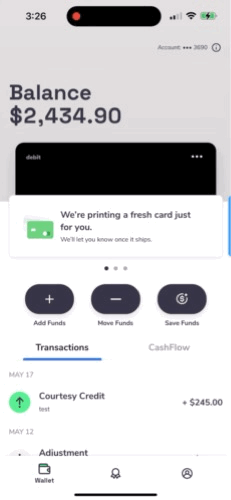 Alternatively, you can directly provide your employer with your Branch Account and Routing Number:
Navigate to the Wallet tab in the app.
Tap the (i) in the upper right-hand corner.
You'll find your account and routing number, which you can securely share with a trusted resource.
With Branch, setting up direct deposit has never been easier. Choose the method that suits you best and enjoy the convenience of seamless transactions!