I forgot my Branch passcode, how do I reset it?
If you are logged out of the app, and you are unable to access because the passcode was forgotten, please follow on below for steps to reset:
1. Click on the "forgot passcode" option when prompted to enter your Branch passcode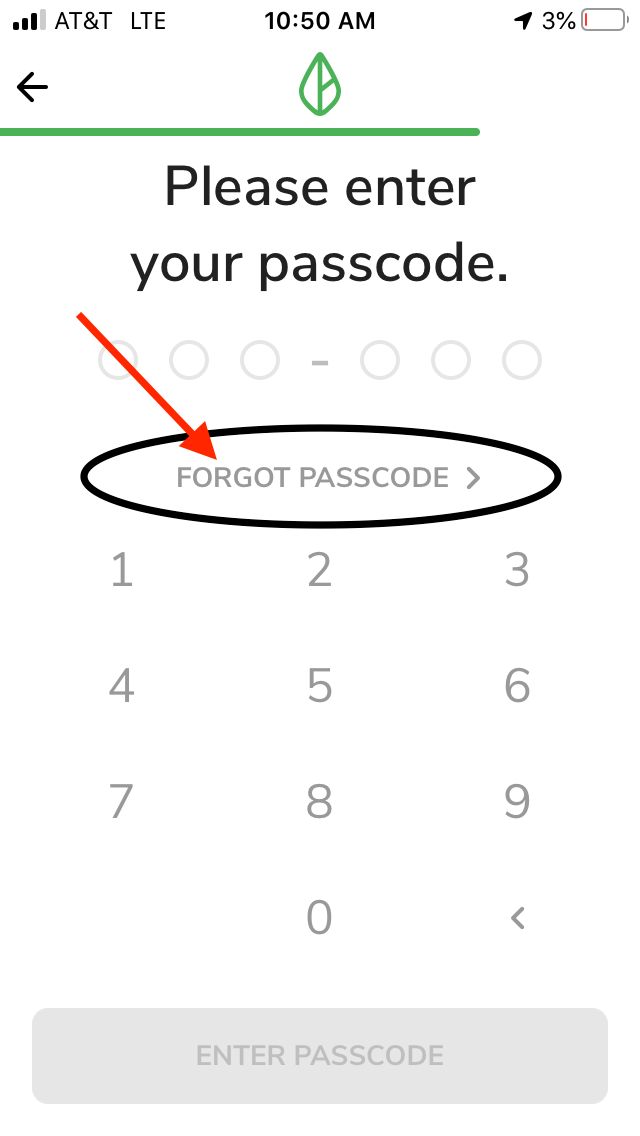 2. You'll receive a message that we've sent a reset code to your E-Mail address on file
3. Check your E-Mail for the passcode reset request from Branch.
Please note - if you are not seeing the email right away:
You may need to wait a few minutes for the email to come through
Please check Junk/Spam folders
Please keyword search your email inbox for passcode reset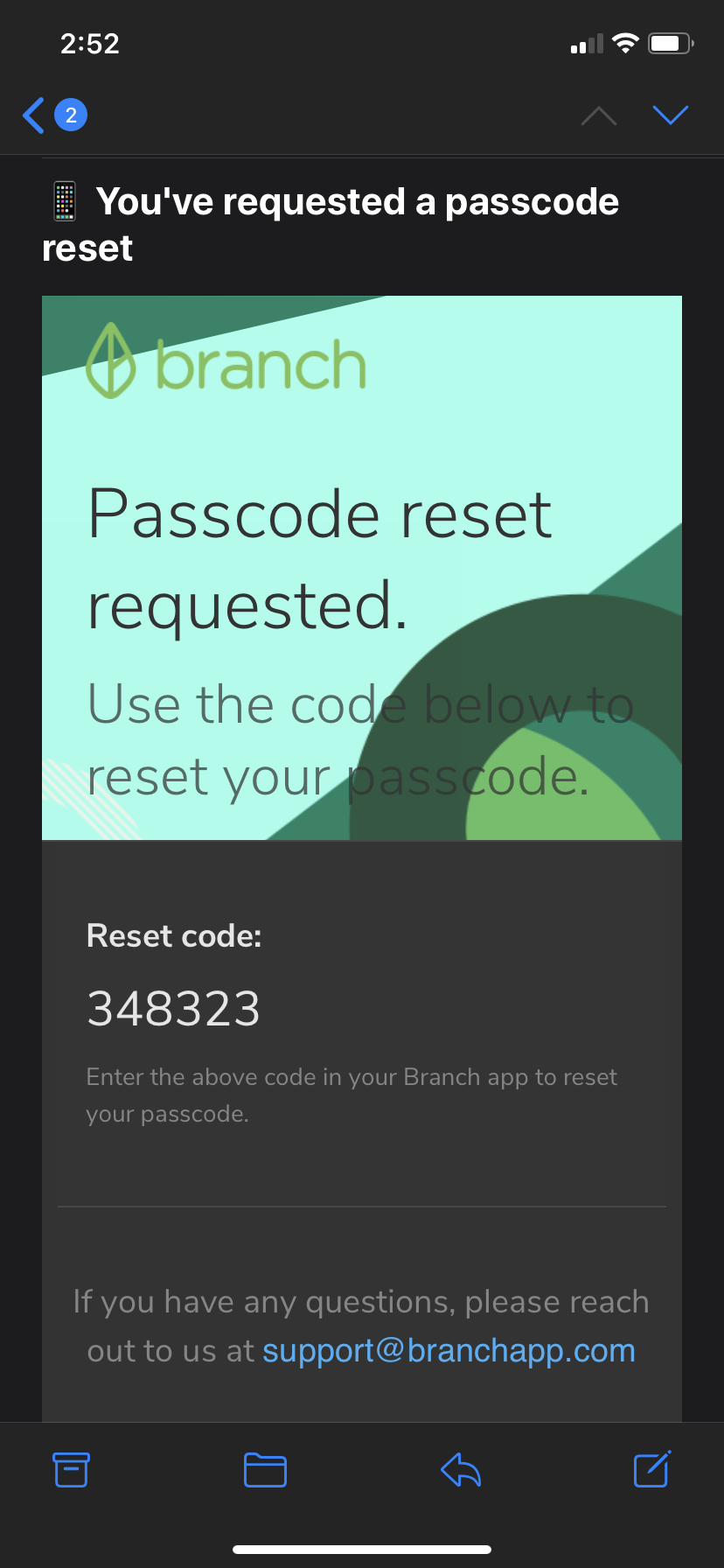 4. Next, you'll enter the reset code sent to your email from Branch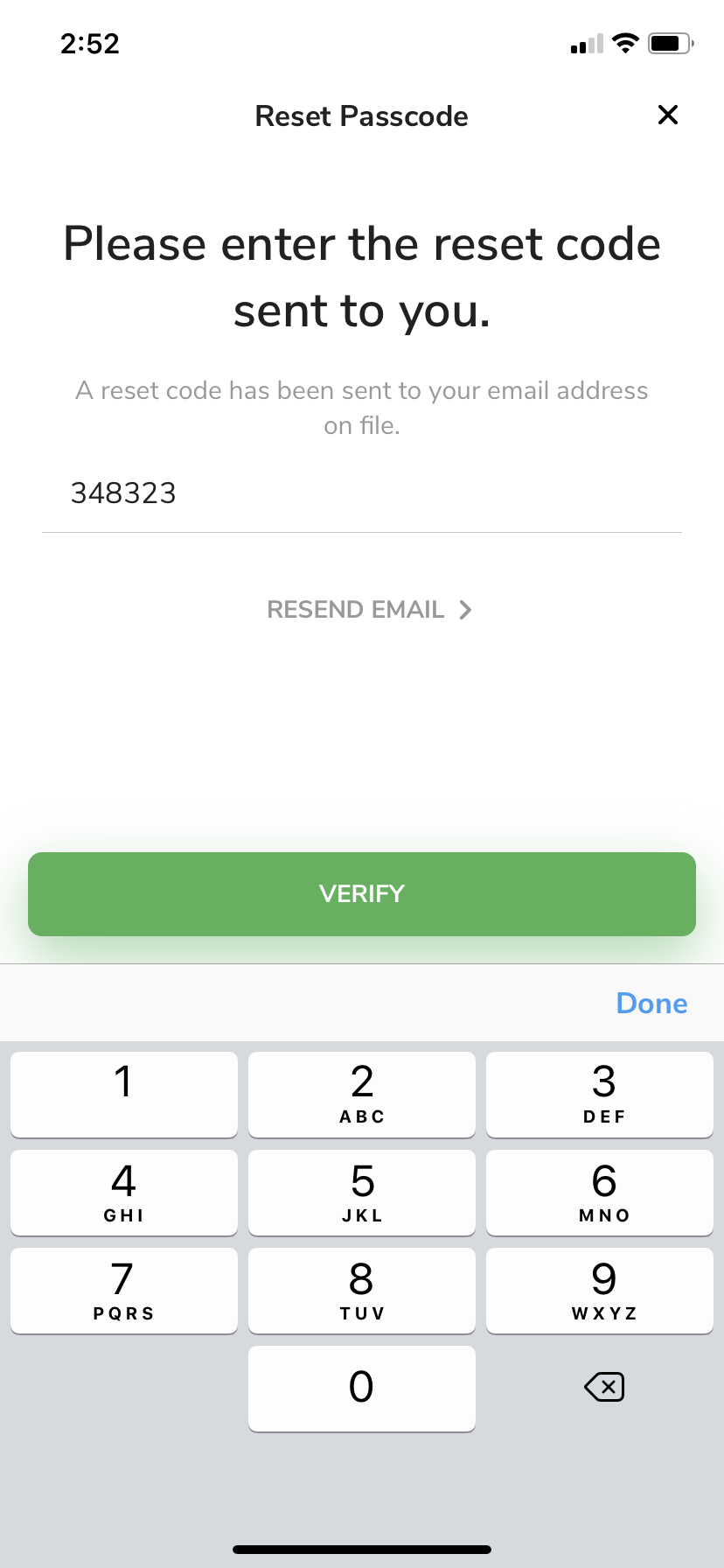 5. Choose and enter a new 6 digit passcode
6. Confirm the new 6 digit passcode by re-entering
Now you should be all set!
Your passcode can also be reset through the Account tab in the app by clicking Passcode and following the same steps as outlined above.
If you're having difficulty accessing the app due to your passcode, or if you are having trouble using the reset options, please contact us through the support section in the app or at cardsupport@branchapp.com