The Branch card doesn't support cash deposits at a standard ATM at this time. However, Branch has partnered with Greendot for cash deposits at several retail locations!
If you'd like to locate the nearest retailer to you where you can load cash to your Branch Digital Wallet, access our in-app Green Dot location finder:
Navigate to the Wallet tab in the app
Tap Add Funds
Tap Cash Deposit
Use the map to navigate to the nearest Greendot location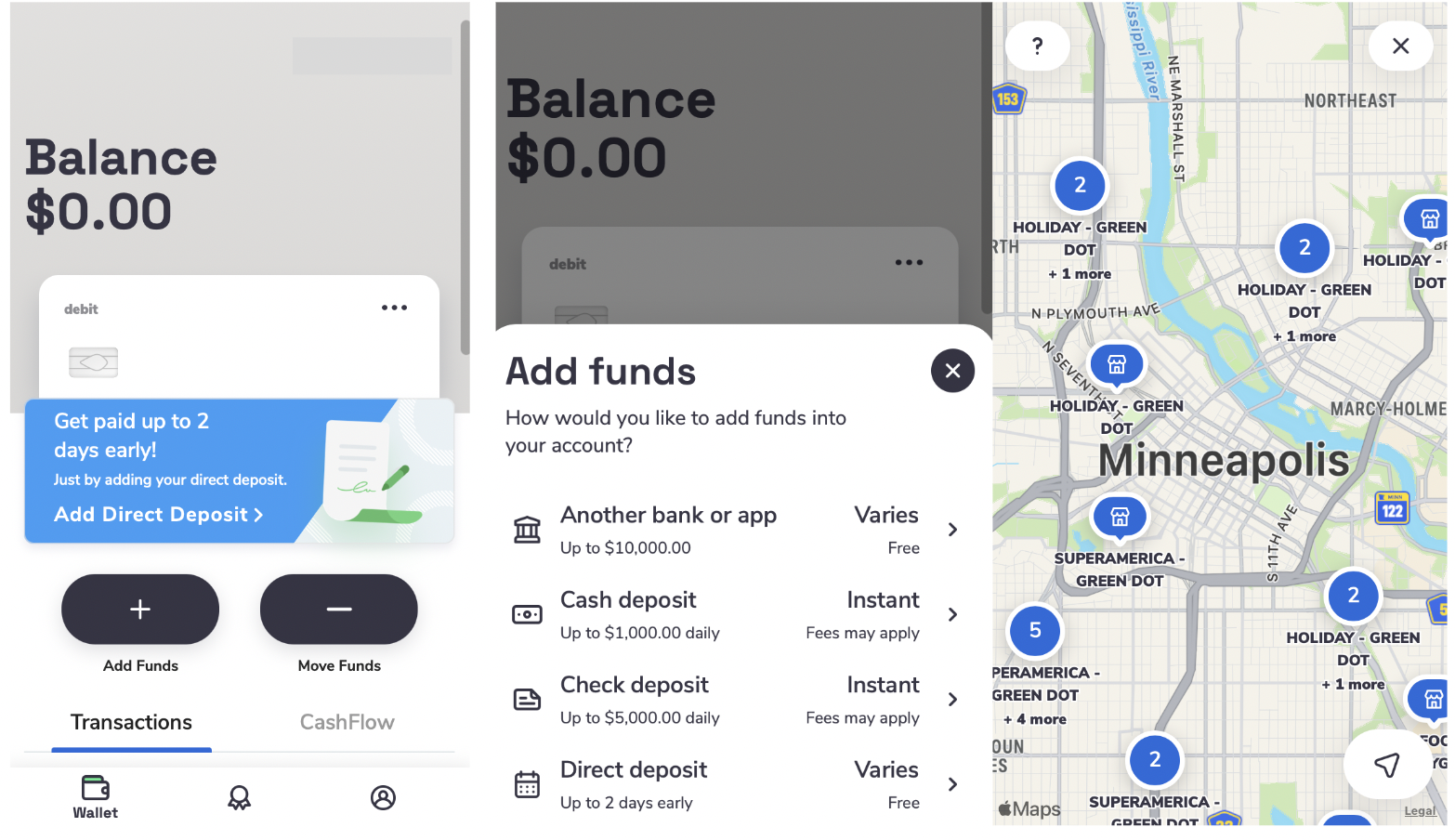 Once you have found your desired location, you will want to work with the cashier directly to add the cash to your account.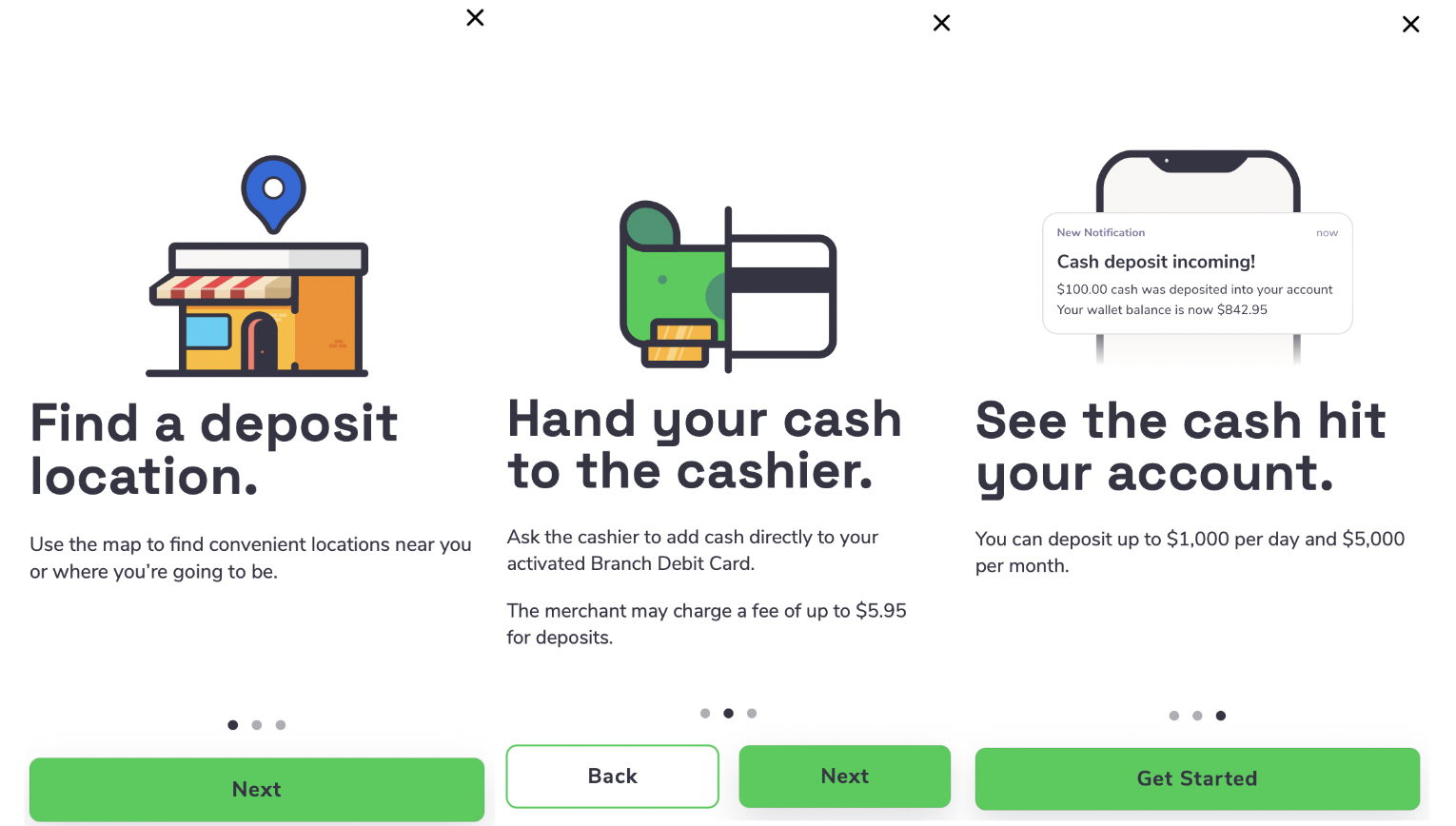 Important to Note: There will be a fee associated with these cash deposits, and this can vary in amount depending on which location you choose. We recommend inquiring with the merchant about the fee beforehand.