Your Branch account should be secured with a 6 digit passcode, and a 4 digit Debit Card PIN.
Refer to our support article regarding account security tips for information on how to keep this information secure for your account : https://support.branchapp.com/hc/en-us/articles/360050210571
Branch Debit Card PIN
Upon activating your Branch debit card, you are required to select a 4 digit PIN for the card.
To reset the PIN on your Branch card, navigate to the Wallet tab -> click the 3 dots in the upper right hand corner of the card displayed there to pull up the Card Controls menu. From there, simply select Reset PIN.

You can also reset your PIN over the phone by calling (833) 994-0430 and select option 4, should direct you to help reset your PIN.
Branch Account Passcode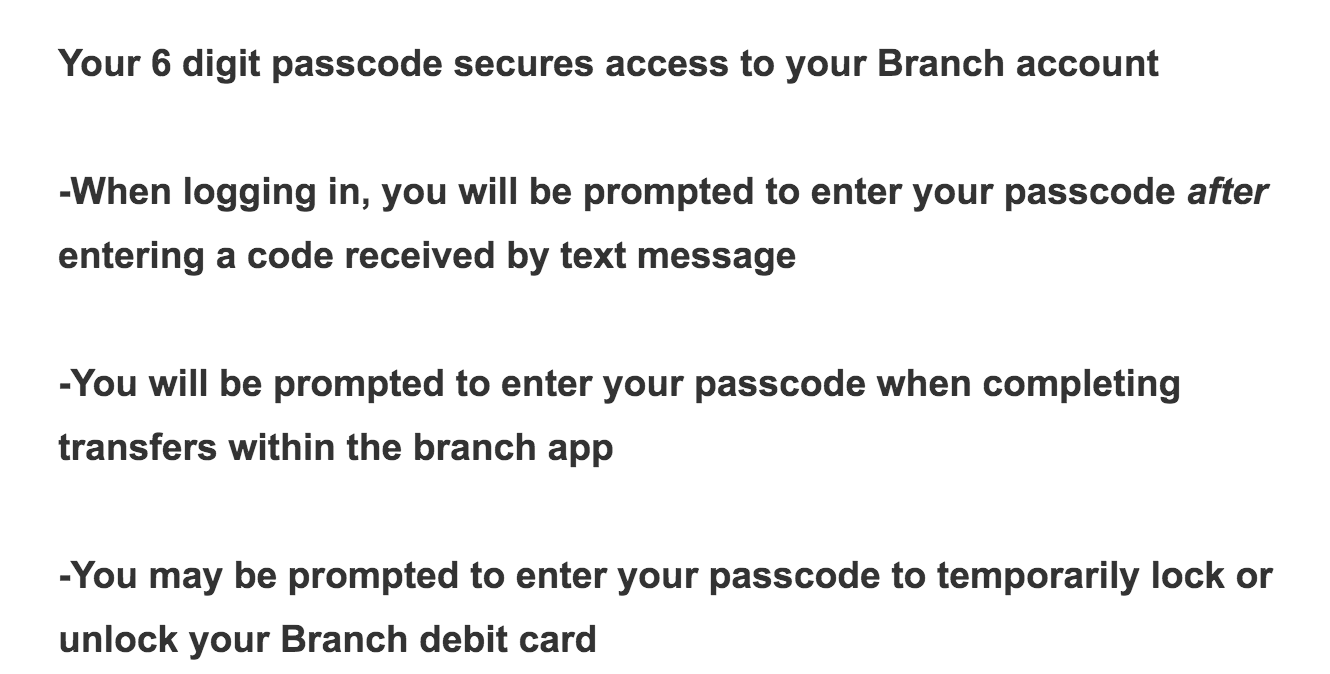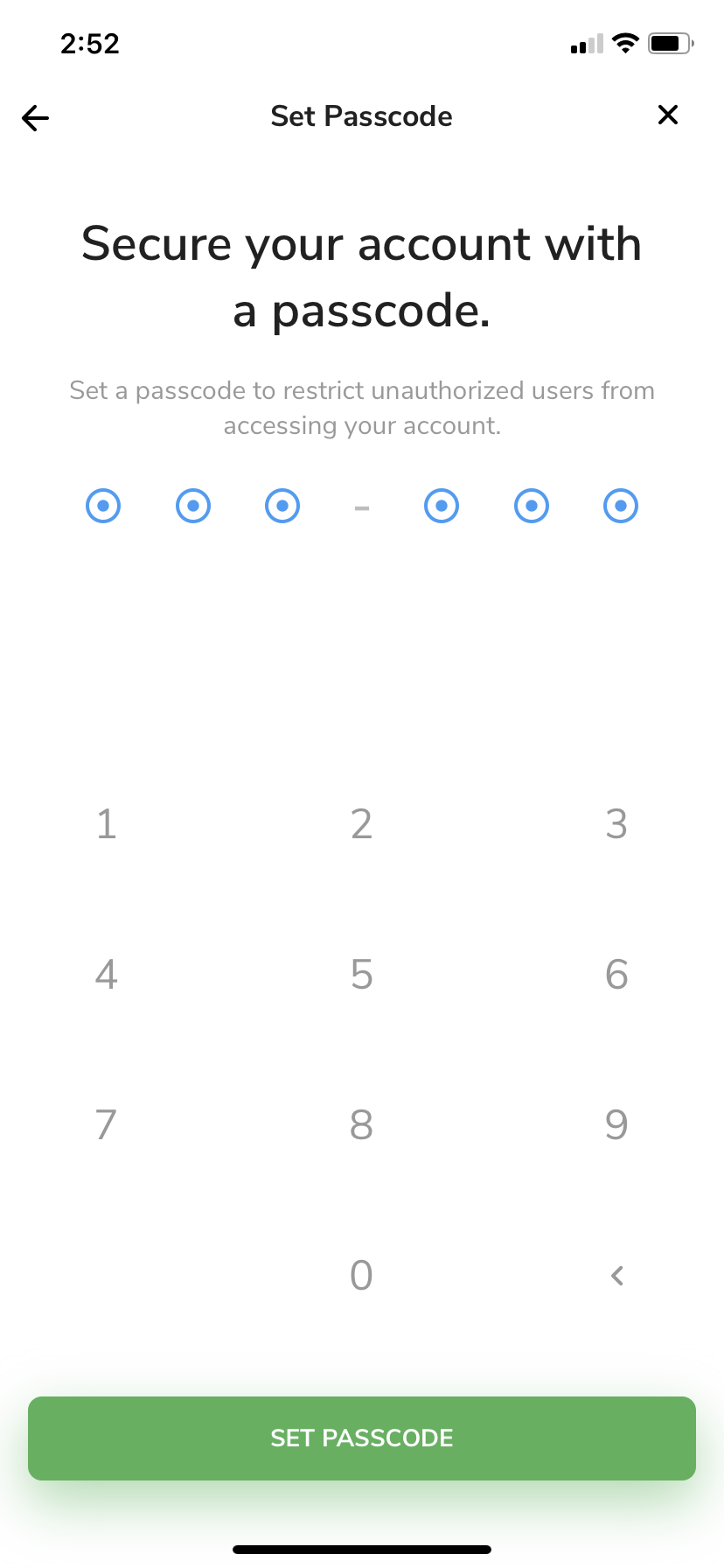 Can I change my passcode settings?
You can change the security level (when your passcode will be required within your branch app)
Accessing passcode settings from within the Branch app:
Click on the Account tab (person icon) across the bottom of the app
Click Passcode
From here, you can choose whether or not your app requires the passcode every time you open it up.

Please note: Branch highly recommends leaving this on for security purposes.
I forgot my Branch passcode, how do I reset it?
If logged in, navigate to the Passcode page as outlined above and select Reset Passcode

From there, follow the instructions below

If you are logged out of the app, and you are unable to access because the passcode was forgotten, please follow on below for steps to reset:
Click on the "forgot passcode" option when prompted to enter your Branch passcode
Check your E-Mail for the passcode reset request from Branch.

Please Note: (you may need to wait a few minutes for the email to arrive) - check spam folders and search inbox for 'passcode reset' if you don't see the email within a few minutes

Enter the reset code sent to your email from Branch
Choose and enter a new 6 digit passcode,
Re-enter passcode to confirm
If you're having difficulty accessing the app due to your passcode, or if you are having trouble using the reset options, please contact us through the support section in the app or at cardsupport@branchapp.com