Account statements are available in the Branch app!
Your account statement lists all completed transactions that happened on your account during the requested period, including transfers and money movement between accounts
If you had a Savings Goal balance during the requested period, that will be displayed on the Summary page of the statement
Accessing your Account Statements
Navigate to the Account tab
Tap Statements to see a list of your monthly statements
Select the month you'd like to view, or create a custom statement
Creating a Custom Statement
Tap Create option in the upper right corner of the page

Here, you can select a date range to create and download your statement!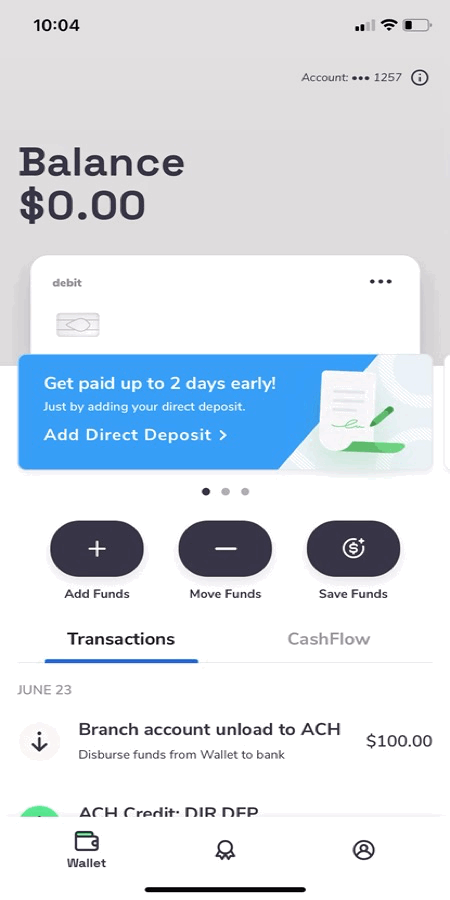 Important to Note:
A new statement will become available on the sixth calendar day of each month (for the previous month). For example, your statement for July 2023 will become available through the app on August 6th, 2023.
Related Articles: