Ordering a new card can be done within the app!
You may need to order a card for one of a few reasons:
You would like a personalized card with your name on it
Your card was lost or stolen
Your card was damaged
You never received your card in the mail
The best way to order a card is through the app:
Navigate to the Wallet tab
Tap the three dots on the top right corner of the card displayed to open the Card Controls menu
Select Order Replacement Card
Select the option that best applies
From here, you can update your address too (if needed)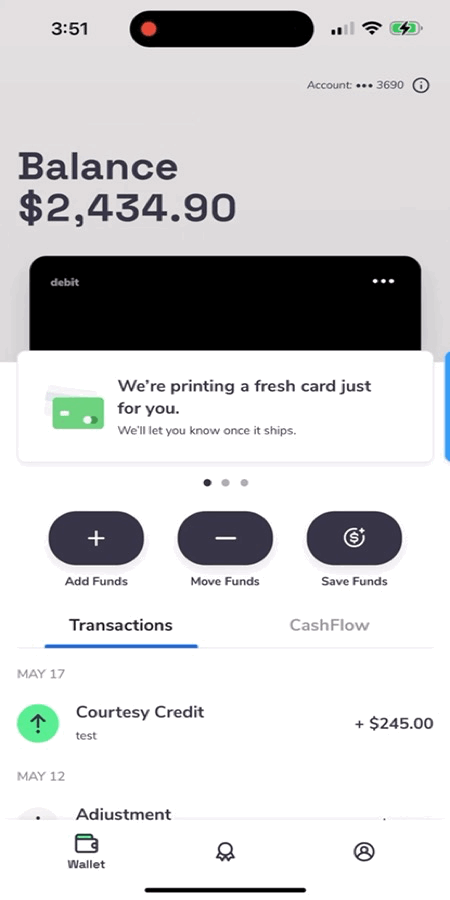 Important to Note:
If you never received your card in the mail or you are ordering your first personalized card, you will want to select the Lost Card option.
It takes 8–12 business days for the card to arrive once it's ordered (not including weekends). Keep a close eye on your mail—the card is delivered in a nondescript white envelope which can be easy to miss!