If your employer provided you with a Branch card but you do not have a device that can download the app, follow the instructions below to get started!
Important to note, these instructions and the URL will be slightly different if you didn't receive a card from your employer and are instead looking to order a personalized card. Reach out to your employer or to our team for the correct URL in this case.
1) Follow the link accounts.branchapp.com/organization
2) Click Get Started
3) When asked "Do you already have a Branch debit card and need to activate it?" select Yes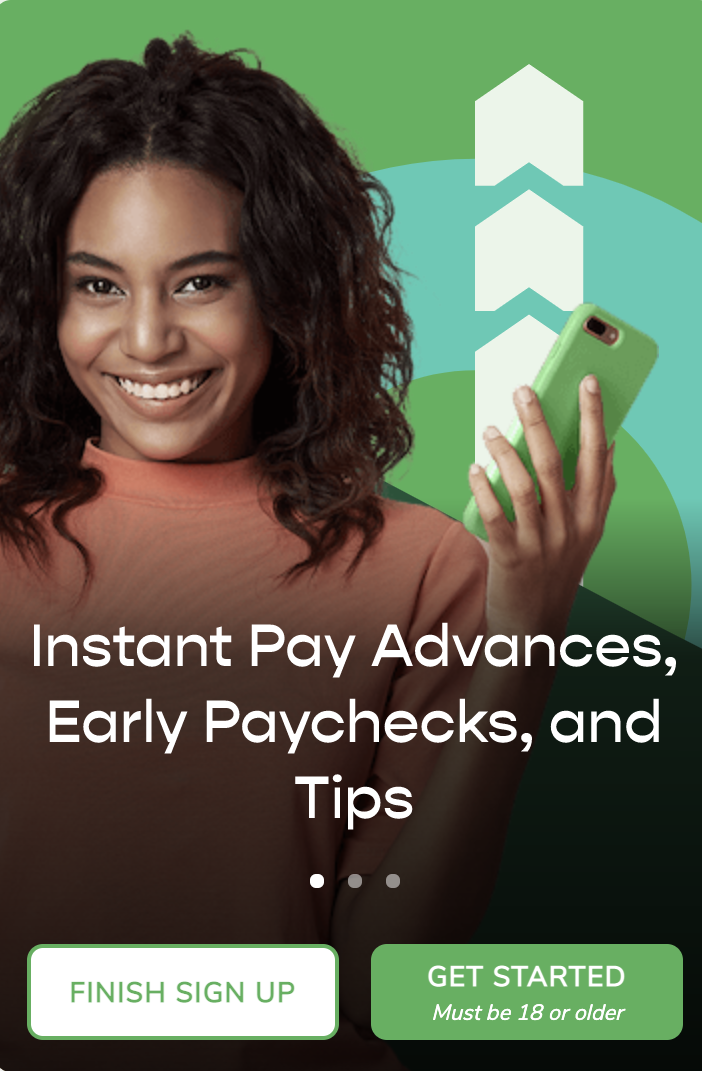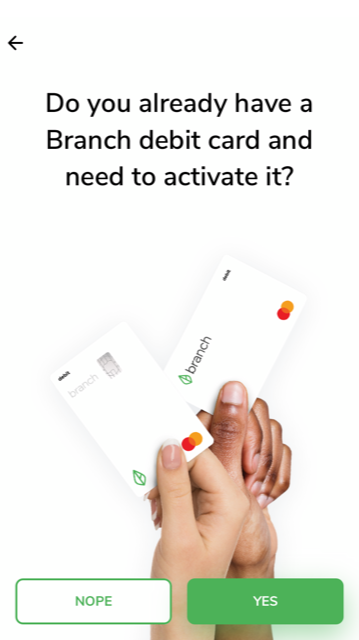 4) Enter your name and email when prompted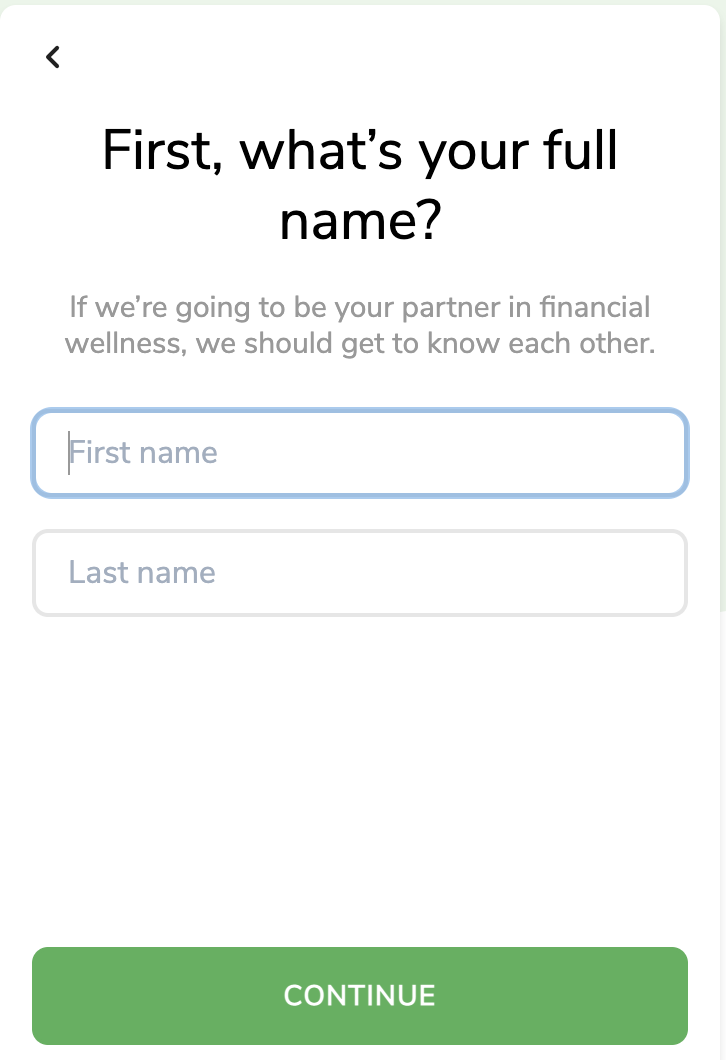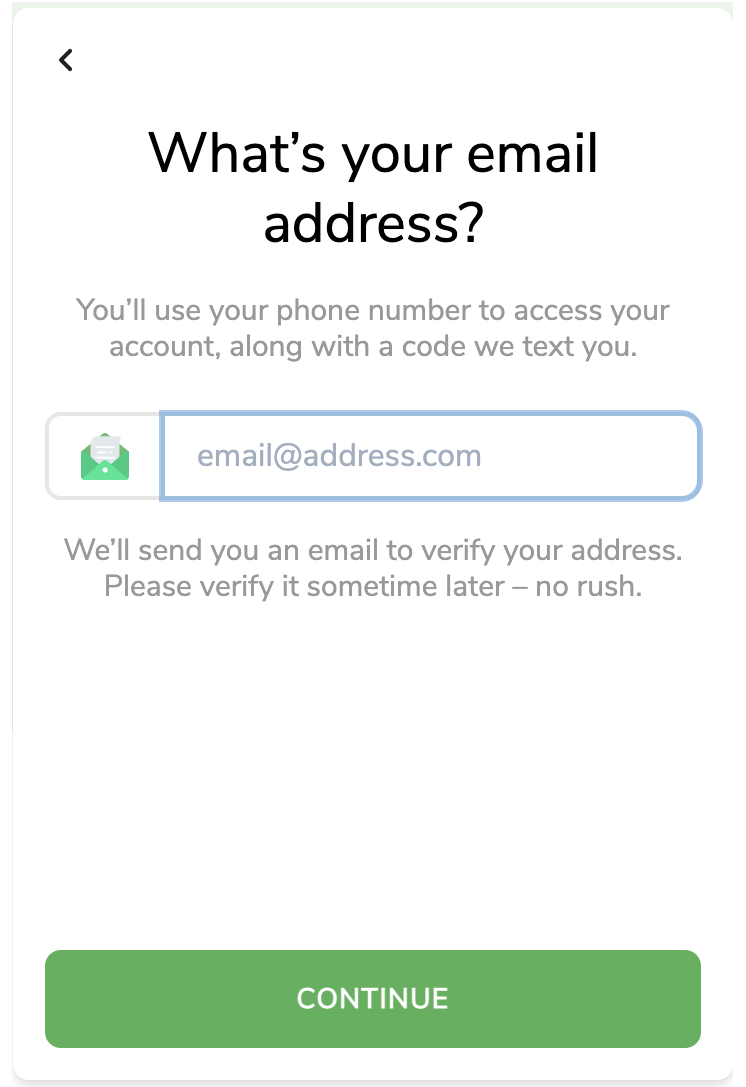 5) If you have a phone that can receive texts, enter your phone number and hit Send Code *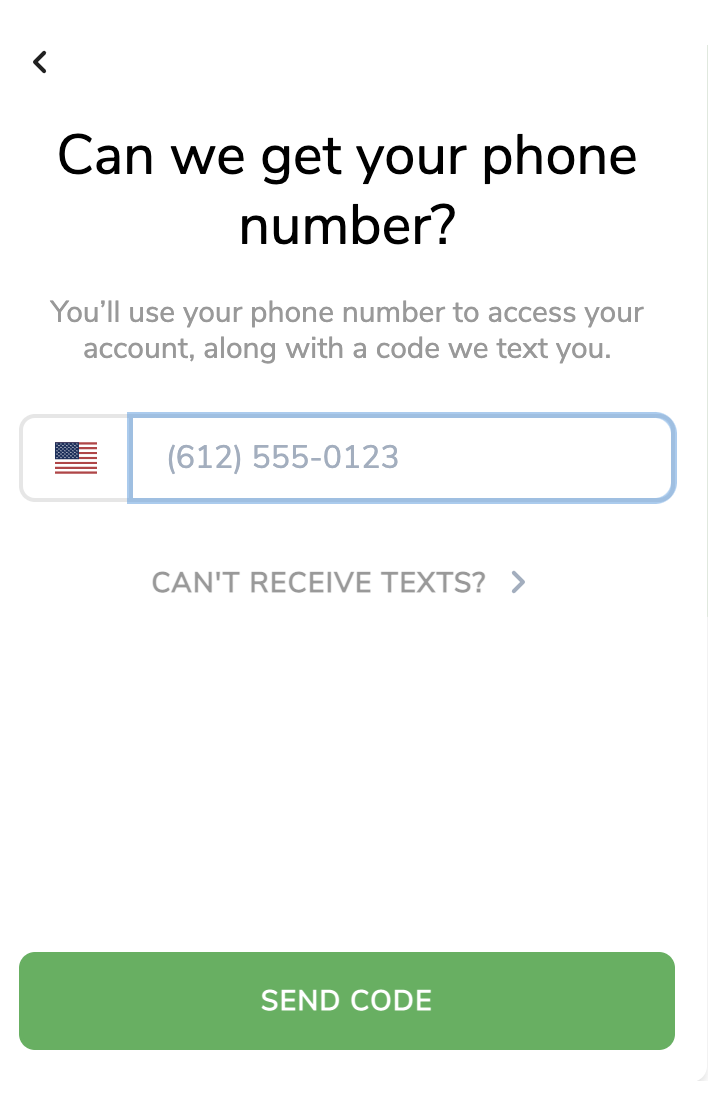 6) Click Continue and then when prompted enter the PIN that was texted to you and then click Verify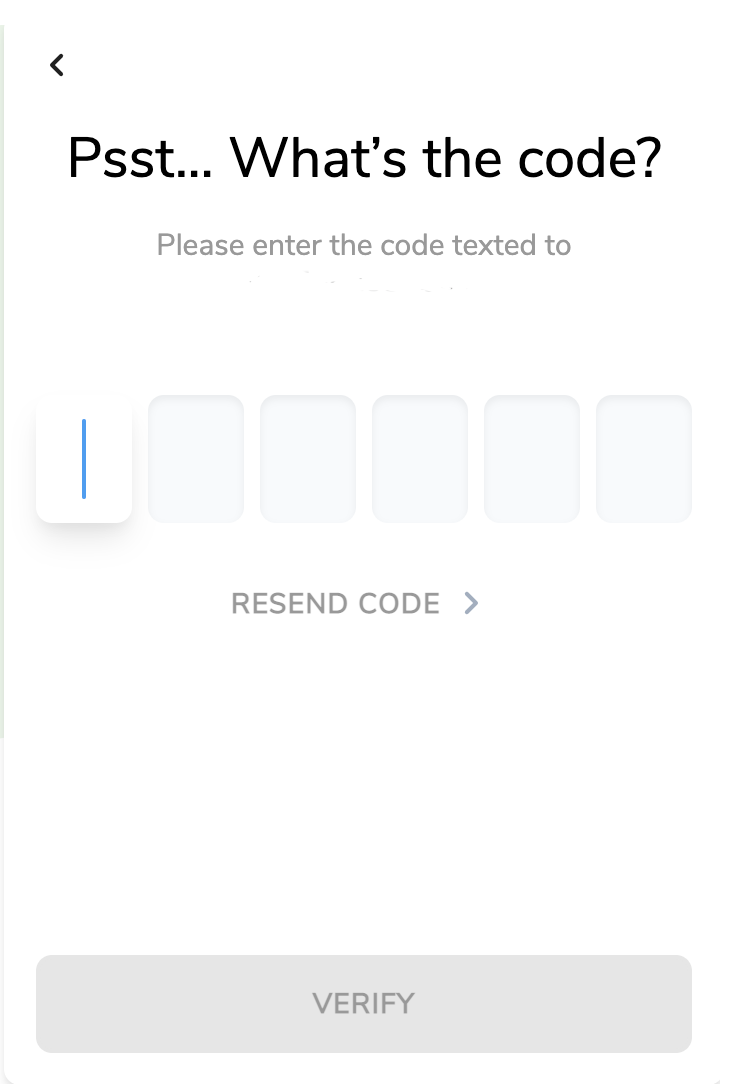 7) Enter the information as prompted by the screen - this step is key! Make sure you are entering all information correctly, and as it appears on your government issued ID
8) Set passcode - this is your unique 6 digit code that will allow you to log back into your account. We would suggest writing this down so you don't forget!
9) Enter the name and number on the back of the card as prompted
Important note: The name will be a generic string of words and a number - enter the full string (ex. Branch Emp 1234)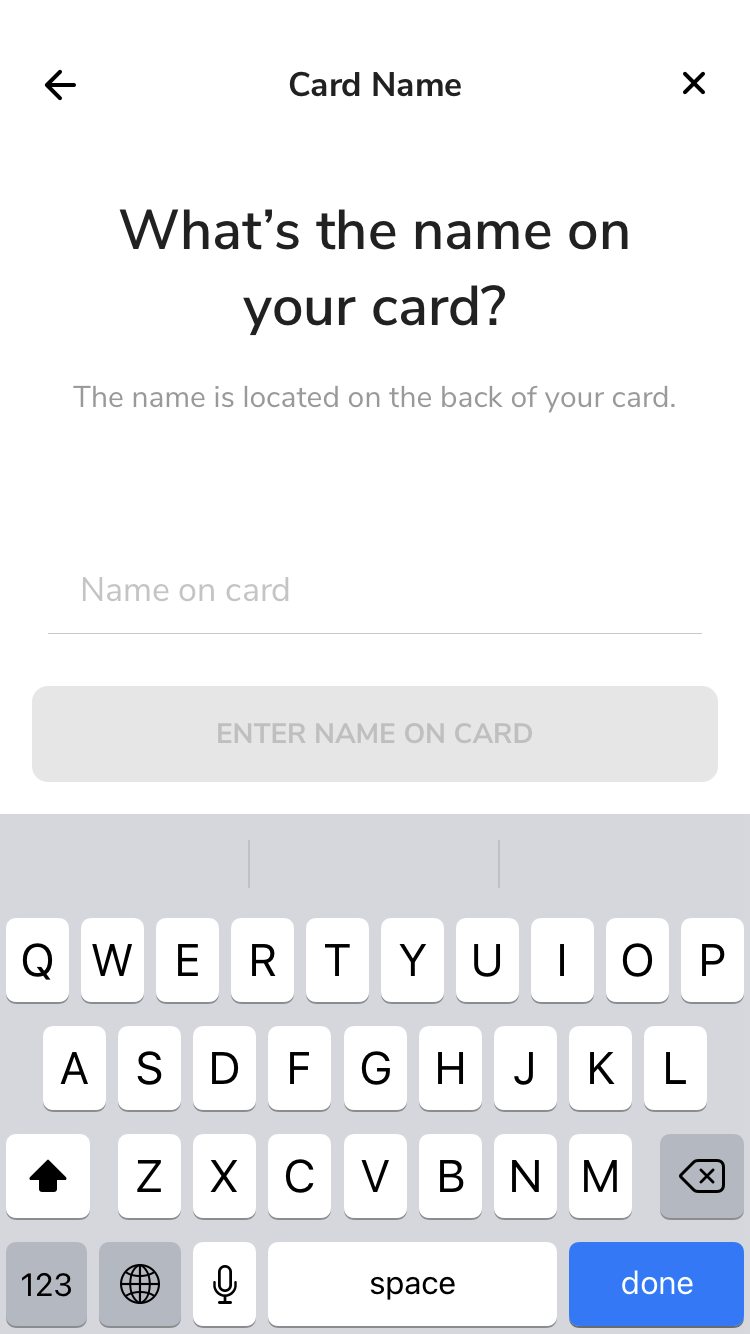 At this point, you should be fully signed up and your card should be activated! If you have any issues with this process, please call us at 956-625-9896 or reach out to us through the Support page in the app.
*If you cannot receive texts, select Can't Receive Texts and you will be given our number 956-625-9896 and we will provide you with the PIN over the phone. The rest of the process will stay the same.