In addition to receiving their normal paycheck, many people are turning to gig work for extra funds to cover the basics.
Branch provides you with free digital banking to give you more control over your finances. Easily manage your money from your fast and secure Branch Digital Wallet.
Paychecks from your employer? ✔️
Payments from your side hustle? ✔️
Receive all of your funds in one place with Branch!
To add your gig payments to the Branch Digital Wallet you will need some basic bank information and tax info.
Full name on your Branch bank account

Your Branch routing number (9-numeric digits long, enclosed by dots)

Your Branch account number (usually 10-12 numeric digits long)

Social security number

Tax classification (how you intend to file)
Your Branch routing and account numbers can be found on the Wallet tab in the app as shown below: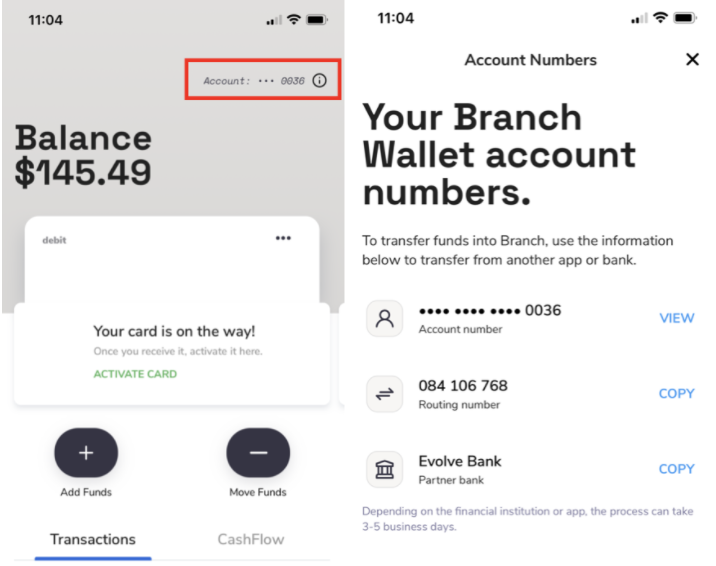 Check out our list of common gigs below for more specific information about how to change your banking information to add your gig payments to your Branch Digital Wallet:
Don't see your gig? Reach out to us at cardsupport@branchapp.com so we can add it to the list!