You can update your shipping address directly through the app!
Navigate to the Account tab in the app
Tap Profile
Select Update next to the current address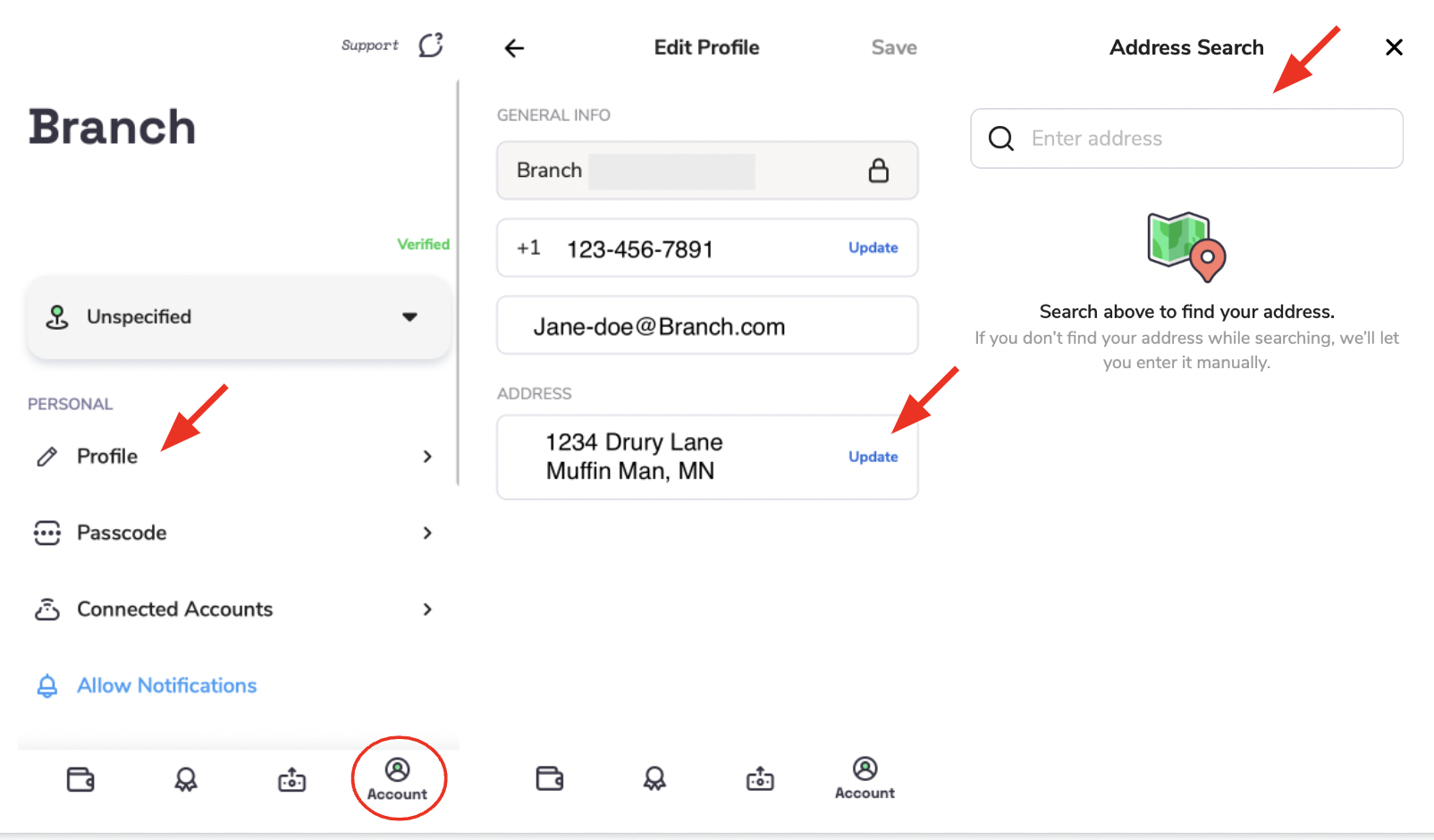 Important to Note:
Only physical street addresses can be used as the address for your account. P.O. Boxes are prohibited.
Related Article: How do I order a Branch card?