While you can't complete check deposits directly through the Branch app, there is an app called INGO which will allow you to deposit checks to your Branch account!
Navigate to the Wallet tab in the app
Tap Add Funds
Tap Check deposit
Tap Download Ingo
Follow the prompts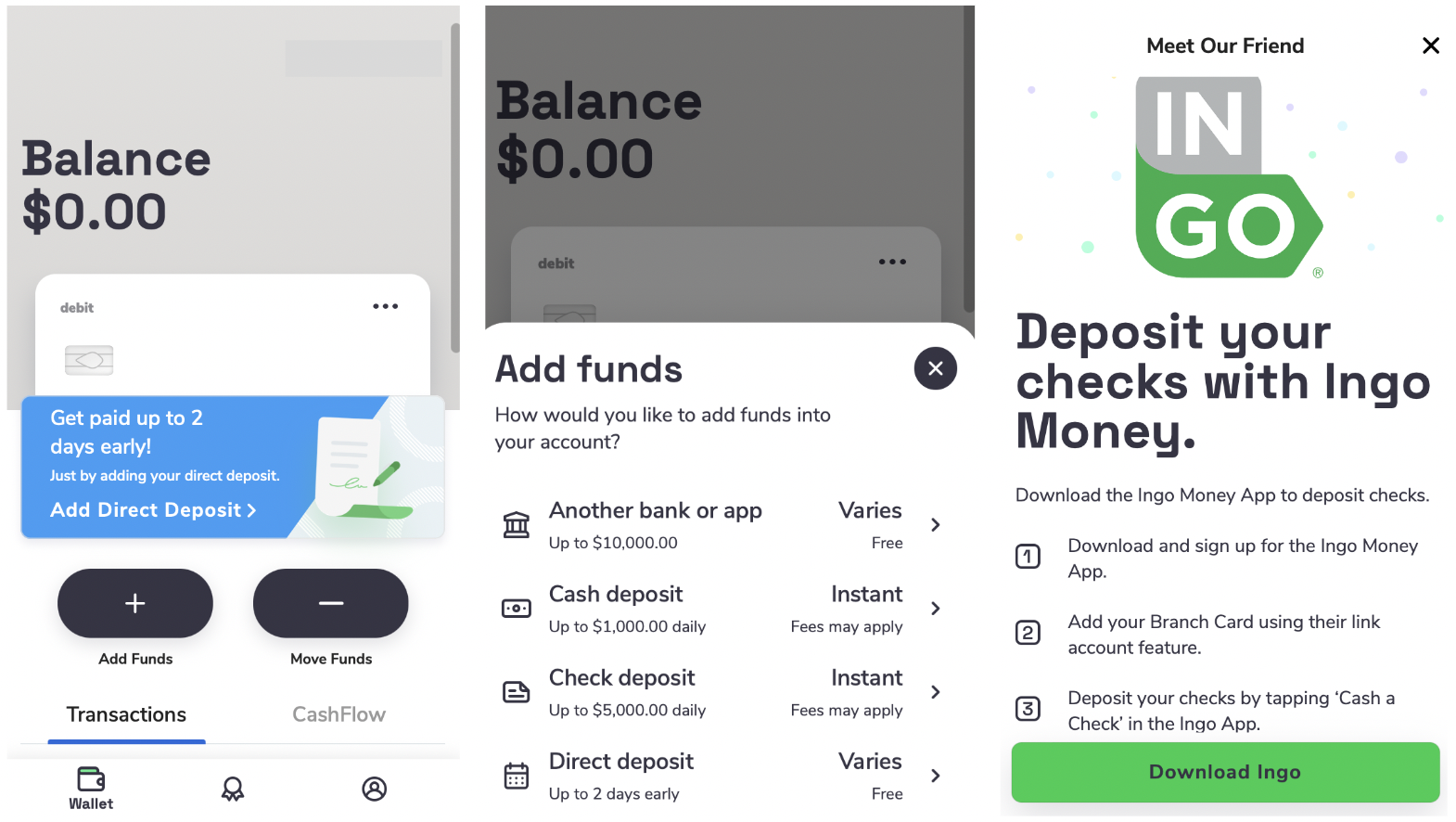 Important to Note: While we would encourage you to take advantage of this option, we are not directly affiliated with INGO, and therefore any issues that arise with this app need to be directed to the INGO support team (https://www.ingomoney.com/contact-us/). In addition, there will be fees incurred for depositing checks to your Branch account through INGO, and this will be outlined with that app once you create your account.