There are several ways you can contact Branch!
Reach out directly through the Branch App
Navigate to the Account tab in the app
Tap Support
Tap the support edit icon
Select the relevant category
Add a message and attachment (as needed)
Tap Send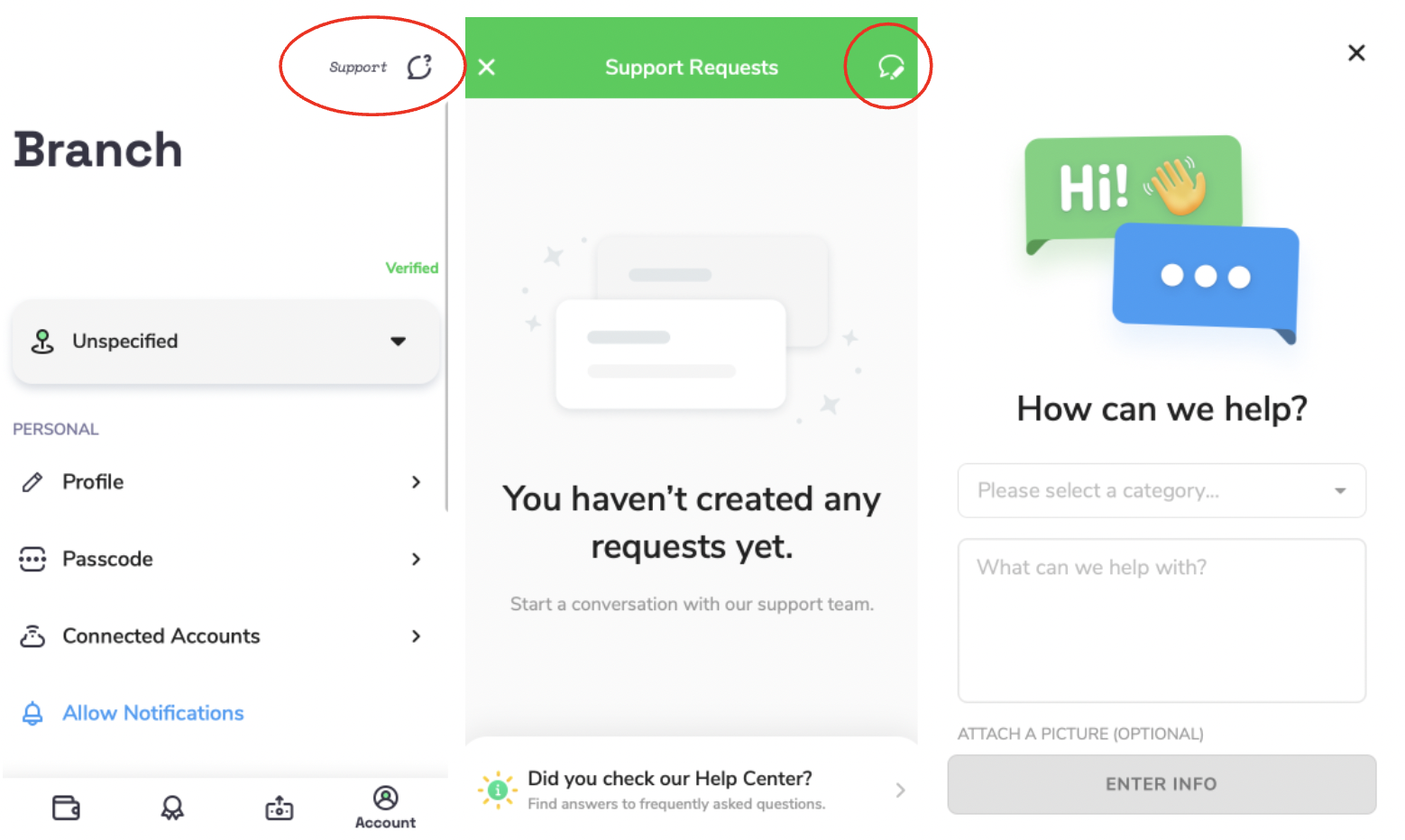 Email Branch Support: We always recommend reaching out through the Branch app first, but if you are having trouble creating or accessing your Branch account, feel free to email us instead!
General Branch Account inquiries: support@branchapp.com
Branch Wallet or debit card inquiries: cardsupport@branchapp.com
Call Branch Support
Sign up through your employer?
Call the business-only phone number provided by your employer. This will ensure the quickest possible response.
Branch Wallet or debit card inquiries:
833-994-0430 (24/7)
General Branch Account inquiries related to EWA or account access:
866-547-2413 (9am–6pm CST, Mon–Fri)