There are several ways you can contact Branch! The best option for you will depend on the type of question that you have and the time of day that you are reaching out. Please read below!
Reach out directly through the Branch App
Visit the Support section from your Profile tab to submit a ticket directly to Branch's support team. Reaching out through the app ensures that your ticket gets to the correct team so that we can help you in the most timely manner.
1. Click the Profile icon at the bottom of the app (icon looks like a person)
2. Click Support in the upper right hand corner
3. Search for your question using the Help Center - we may have an article that can answer your question right away!
4. Click the Chat bubbles in the upper right hand corner to submit a ticket
5. Select the category for your inquiry and provide details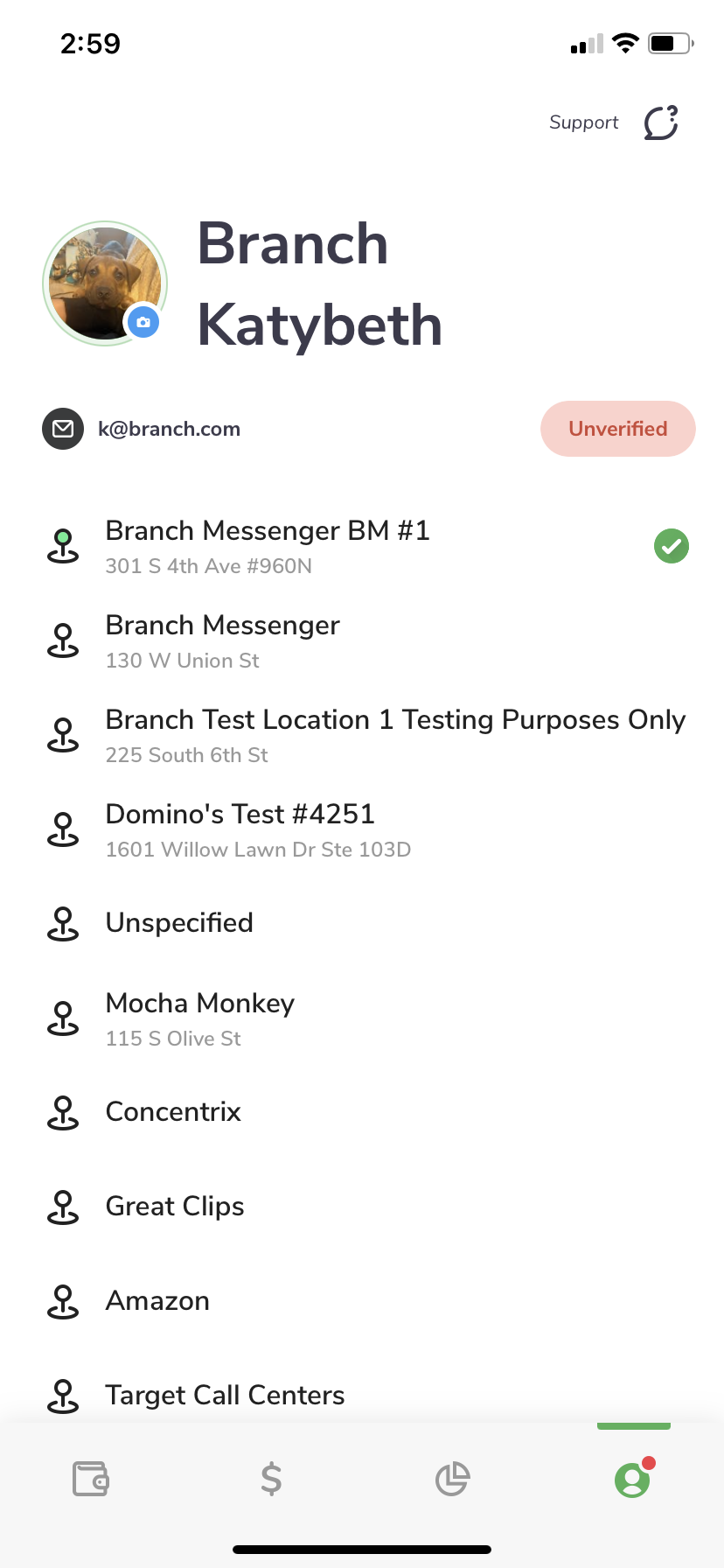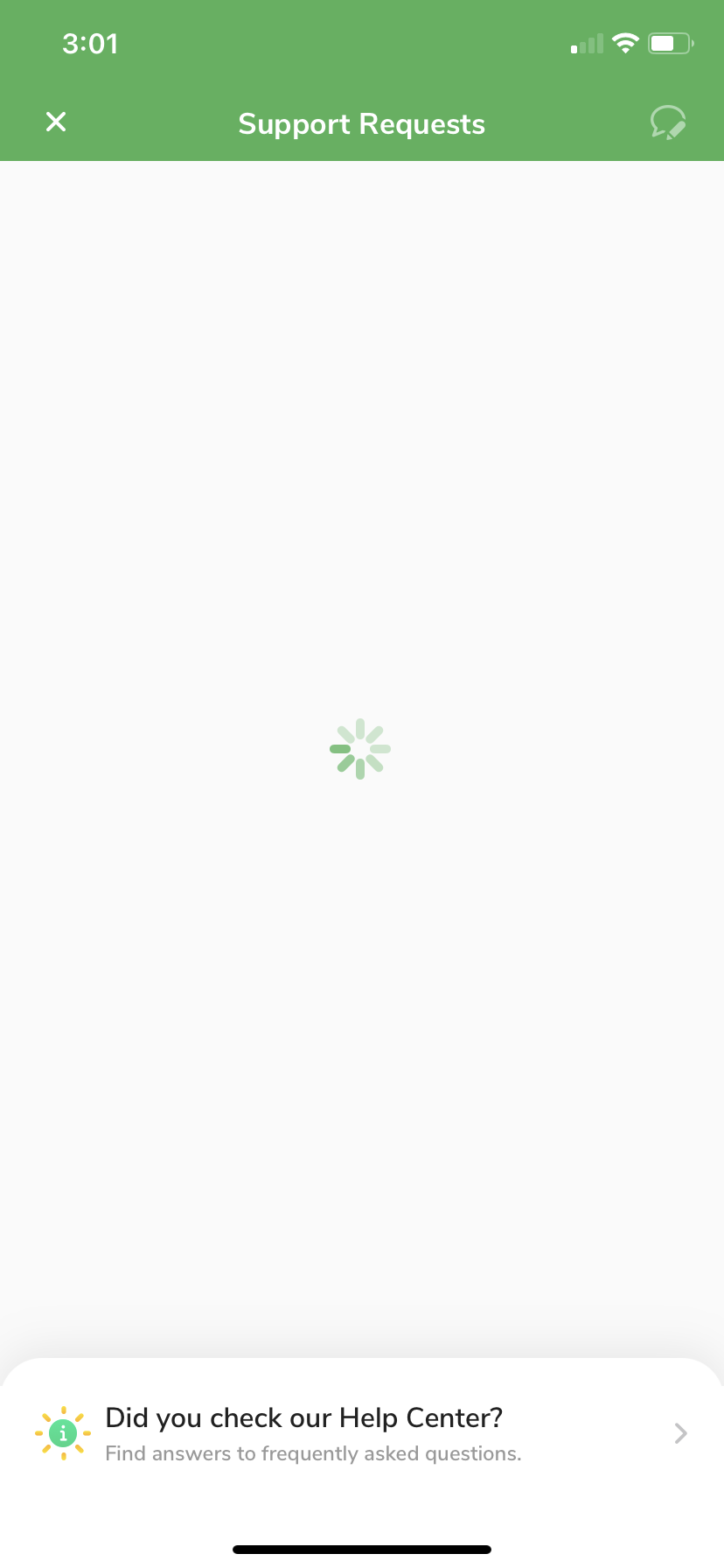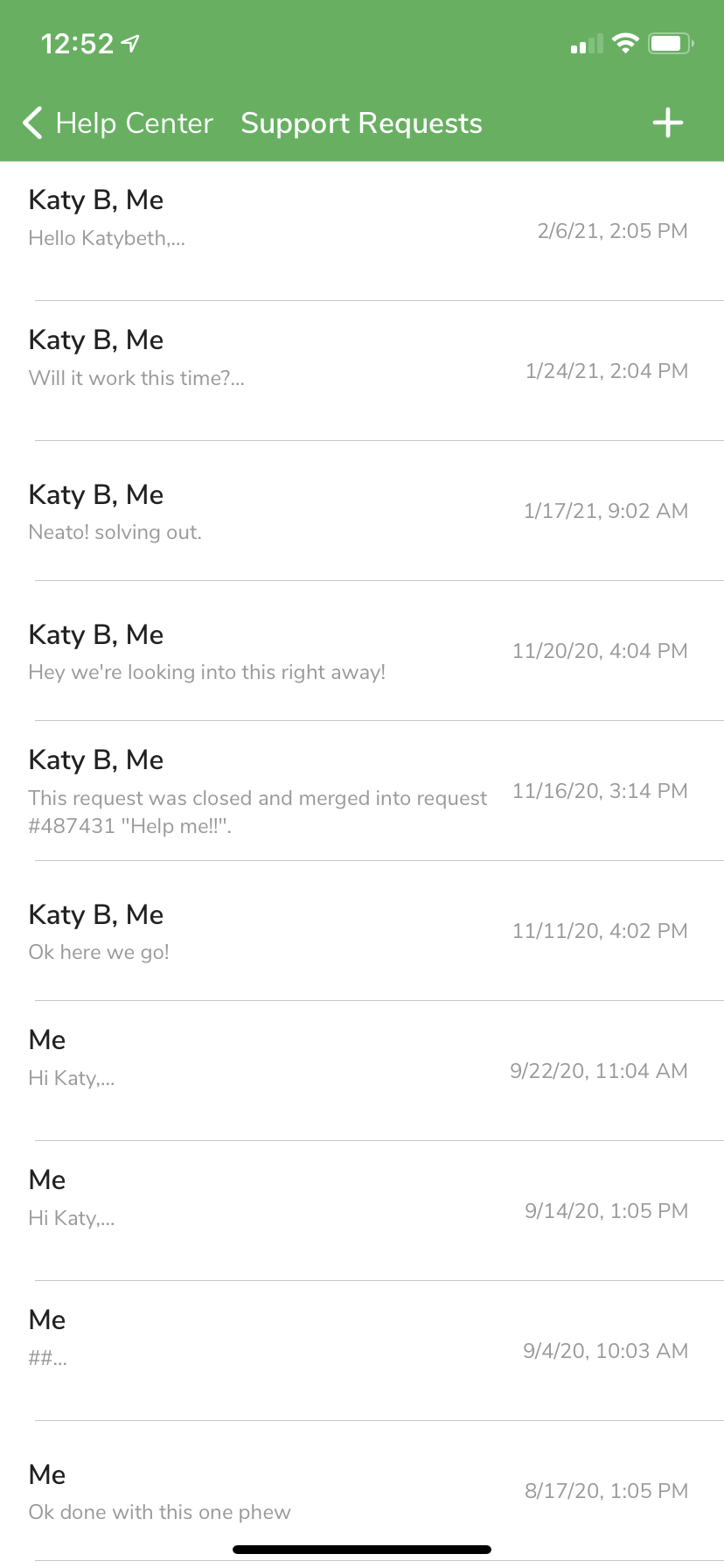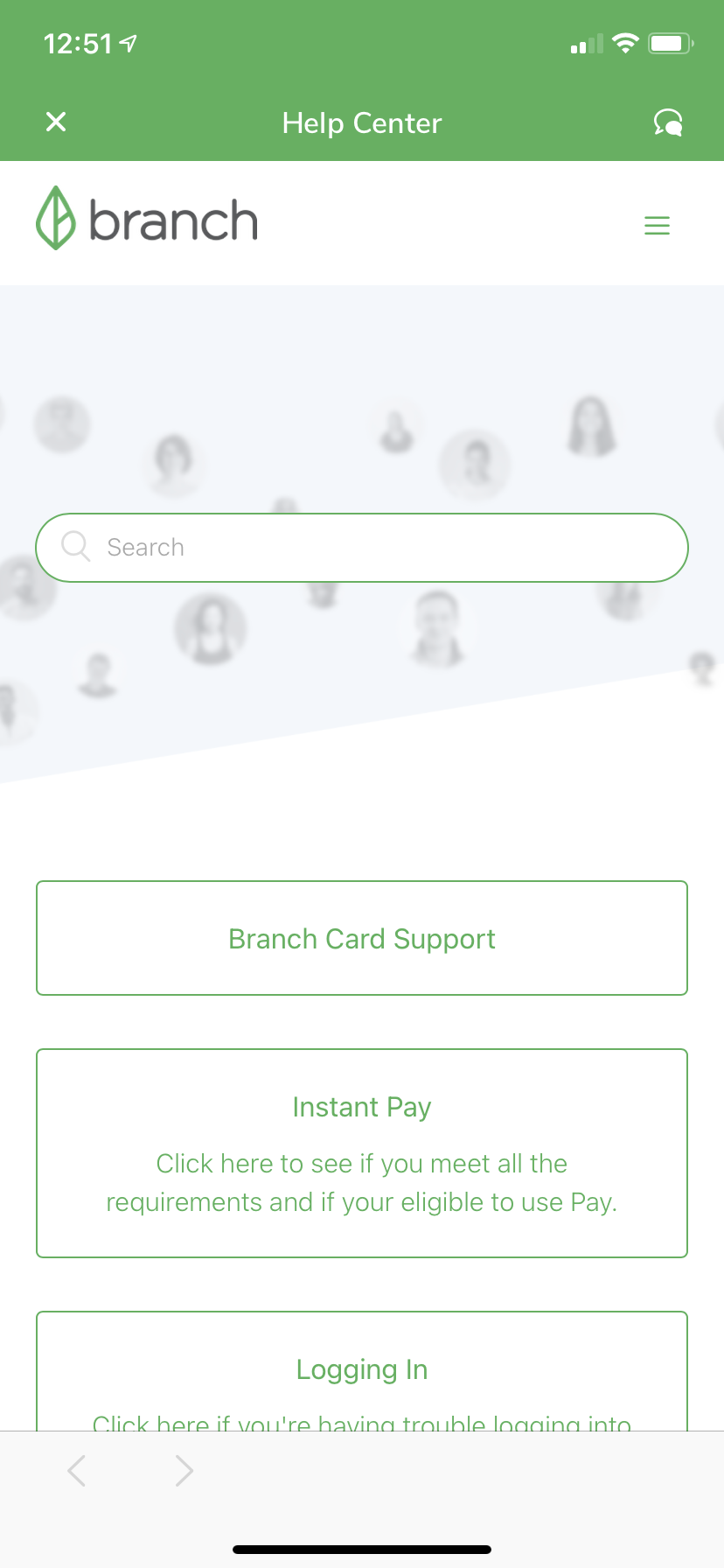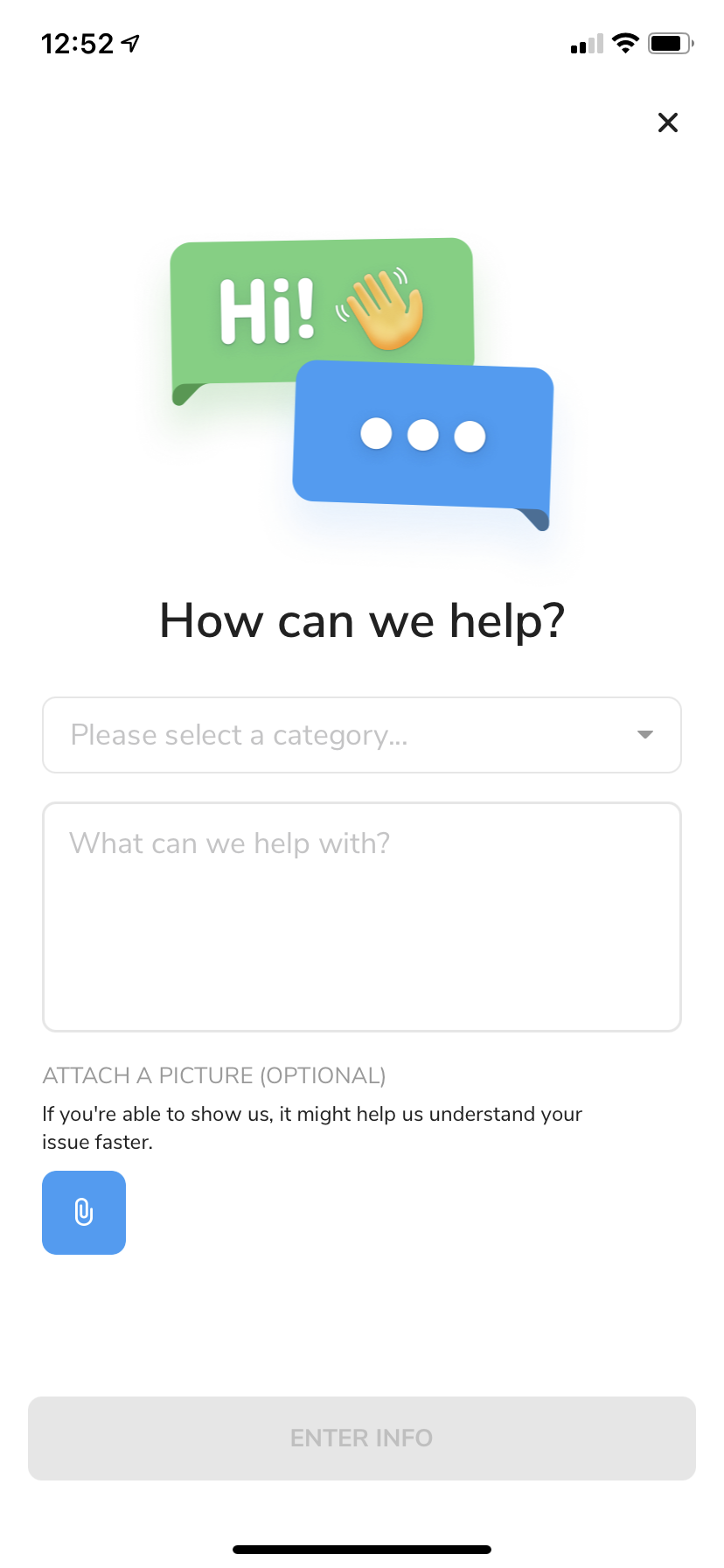 You will receive responses through the app and via e-mail. We are typically responding to these tickets in 1-2 business days MAX.
Email Branch Support
We always recommend reaching out through the Branch app first, but if you are having trouble creating or accessing your Branch account, then you may need to email us instead.
Sign Up through your employer? Email us at business-only email address provided by your employer. This will ensure quickest possible response.
General Branch Account Inquiries: support@branchapp.com
Branch Wallet or debit card inquiries: cardsupport@branchapp.com
Call Branch Support
Sign up through your employer?
Call the business-only phone number provided by your employer. This will ensure quickest possible response.
Branch Wallet or debit card inquiries:
833-994-0430 (24/7)
General Branch Account inquiries related to EWA or account access:
866-547-2413 (9am-5pm CST, Mon-Fri)