We're excited to announce our latest collaboration with handpicked ATM providers nationwide, bringing you the convenience of fee-free cash withdrawals through Branch (with absolutely no fees from the ATM or Branch).
With the newly integrated ATM locator feature right within our app, finding the nearest No-Fee ATM to withdraw funds from your Branch card has never been easier.
To access the ATM locator, click here or follow these steps:
Open the Branch app and locate the Wallet icon in the lower-left corner.
Tap the Move Funds icon.
From the bottom menu that appears, select Find an ATM.
With the help of your location and GPS services, the app will swiftly present you with a list of nearby ATMs that allow fee-free withdrawals using your Branch card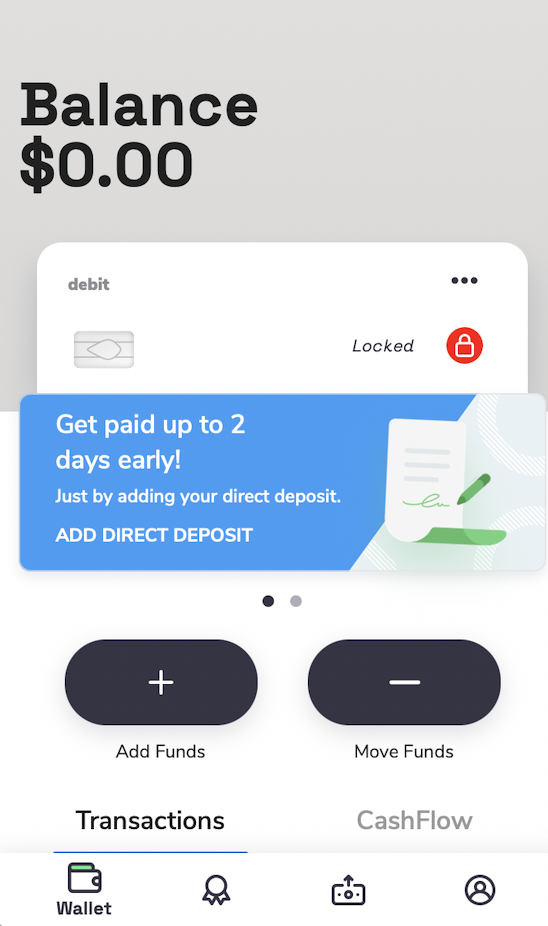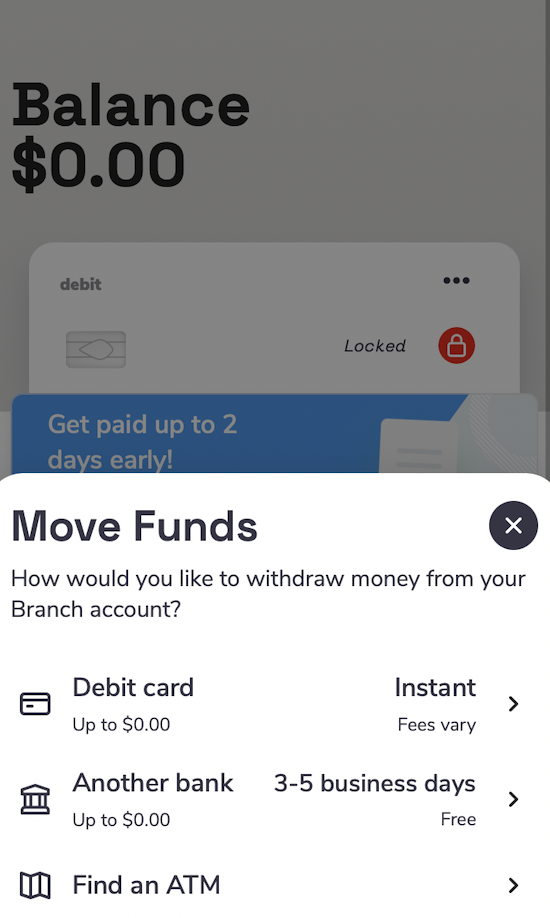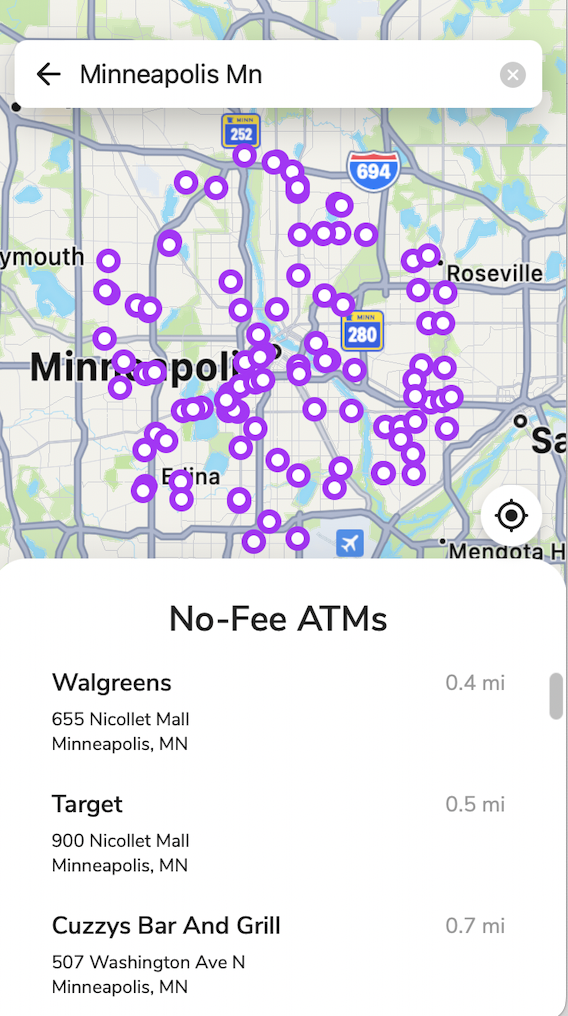 Important to Note:
All out-of-network ATM withdrawals are subject to a $2.00 fee per the Cardholder Agreement.
What is considered out-of-network? Any ATM outside of the Allpoint network is considered out-of-network and will be subject to a withdrawal fee. To clarify further, if the ATM does not appear within our no-fee ATM locator in the Branch app, then it is considered out-of-network.
How can these fees be avoided?
Find a no-charge, in-network ATM in your area using Branch's ATM locator
Use your no-fee Branch Card directly for purchases and bill payments
Transfer money to your external bank account using our no-fee transfer option