ATM and cash back transactions using the Branch card are subject to the following transaction limits:
30 withdrawals on a monthly (calendar) basis
Five withdrawals on a daily (calendar) basis
$400 per transaction
$400 per day
$3,000 per month
To view your ATM/cash back limits:
Navigate to the Wallet tab in the app
Tap the three dots on the top right corner of the card displayed to open the Card Controls menu
Tap Adjust Limits
Here you will see the option to turn off ATM/cash back functionality altogether by toggling the icon at the top next to Allow Withdrawal. This page will also display the remaining balance of monthly and daily limits for ATM/cash back using your account.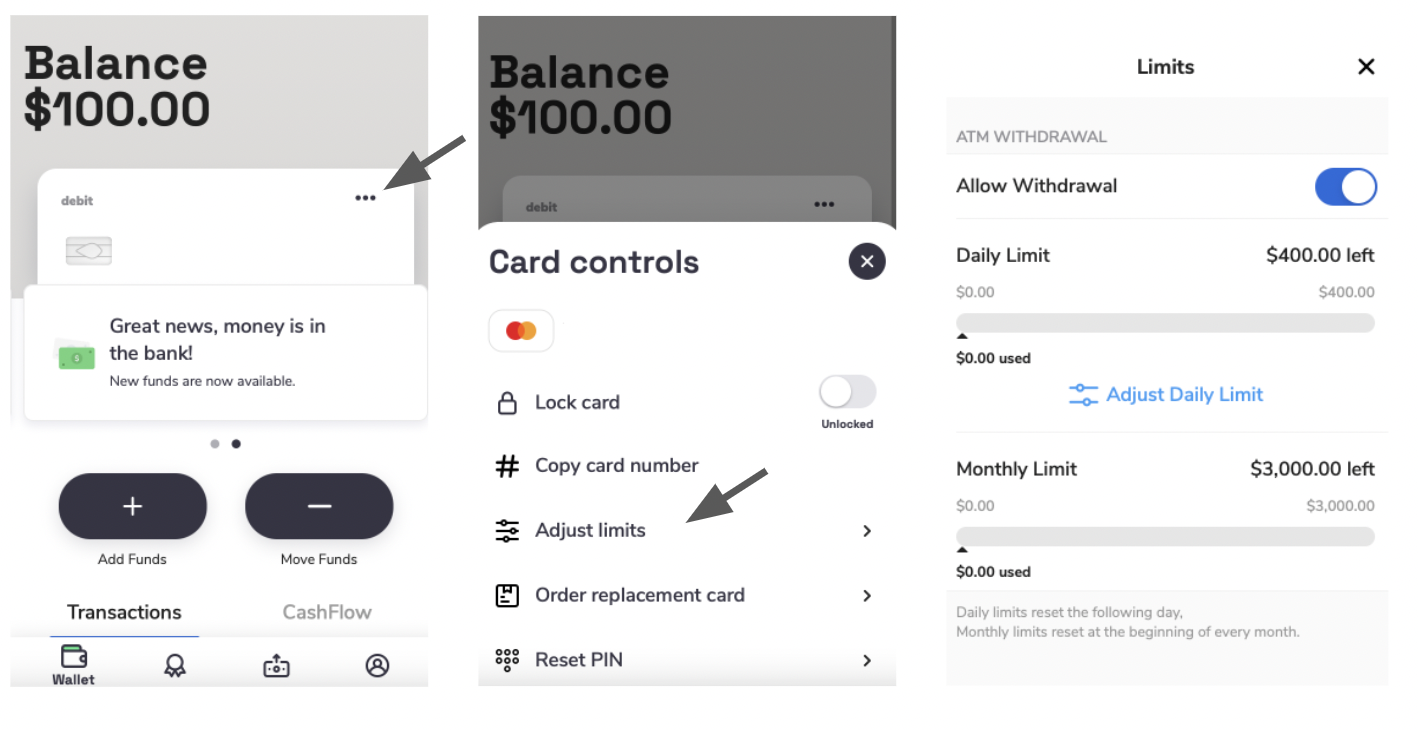 Related Article: How do I Increase my ATM Limit?