Requesting an advance is fast and simple! After setting up your account (see Am I eligible to use Pay? if you haven't signed up already), you'll see a dollar amount available for advance on the main screen: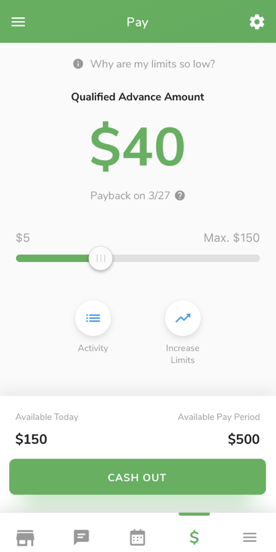 Choose the amount you'd like to request by moving the slider, click CASH OUT, follow the remaining steps, and you're done! If you're not seeing any funds available for advance, see Why is my advance amount $0? for more info.
After your request is delivered, we'll charge your debit card for your advance amount on the payback date shown. For more detail on how to payback an advance, see How do I payback an advance?