Once your Branch Wallet is created, if eligible, you'll see a dollar amount available for an advance on the Instant Pay Tab:
Navigate to the Instant Pay tab
Tap Take Advance
Enter the desired advance amount
Accept our Terms of Services by signing
Confirm the advance amount and payback date
Swipe up on the screen as instructed and you will see "Money in the Bank!".
All advances are sent to your Branch Digital Wallet and are available for immediate use.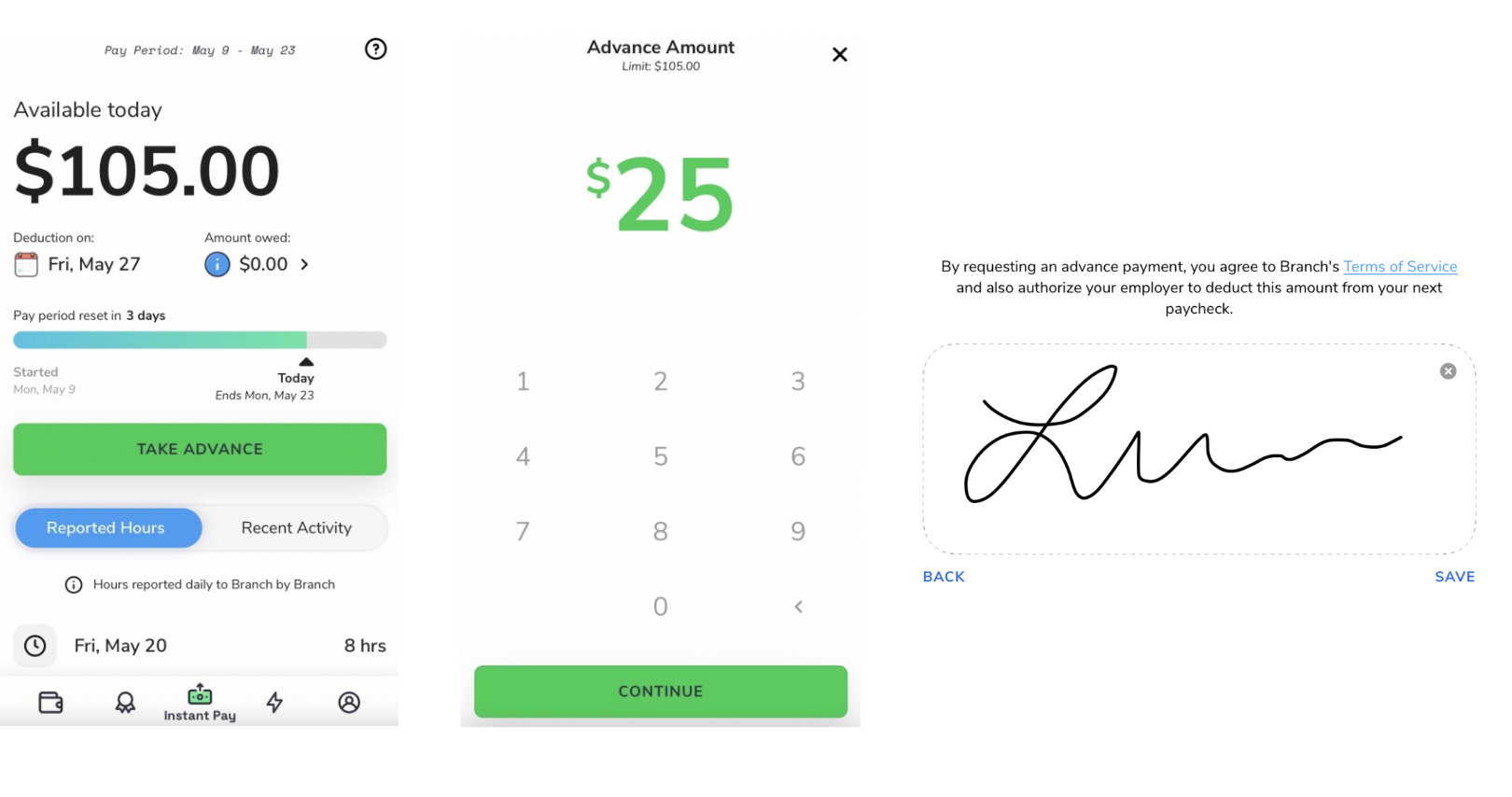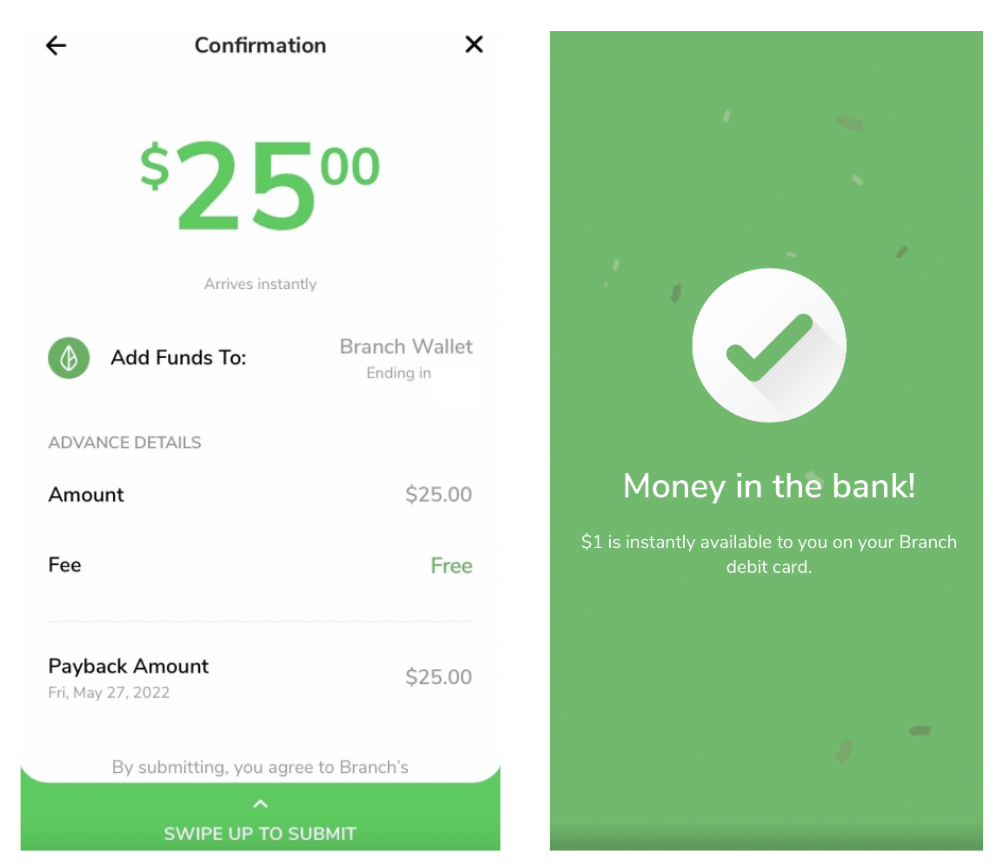 Important Note: As of June 18th, 2022, Branch no longer offers Instant Pay (also known as "advances") to anyone whose workplace does not have an official relationship with Branch. Any current outstanding advances will still be required to be repaid as scheduled.
This change was made due to a shift in Branch's focus moving forward. Branch's mission is to create technology that helps workers grow financially, and we are best able to do this when we work directly through employers and workplaces to offer our Instant Pay services.
We apologize if this recent change has created any sort of inconvenience. We truly appreciate each and every one of our customers and hope you continue to use the other financial services we offer through the Branch Digital Wallet. Please be aware that we don't have plans to revert these changes or enable Instant Pay for these accounts again.

Related Articles: