If you would like to order a personalized card, the best way to do this is through the app, assuming your instant card is still in your possession and active. If the billing address we have on file for you is correct, you can order a personalized card by following these directions:
Open the Account tab (person icon) of your Branch app

Select Wallet Settings

Click the

Reorder Card

option, choose

My Card Is Damaged

and then hit

Continue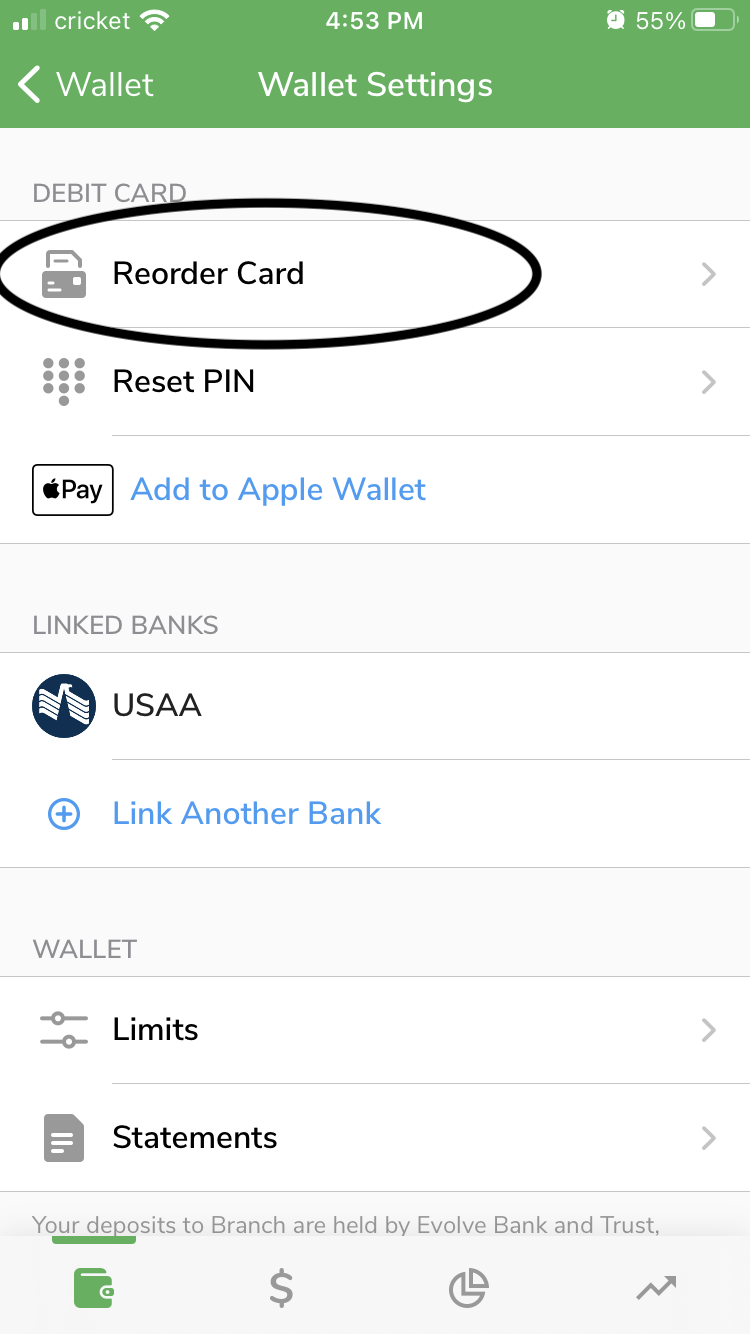 .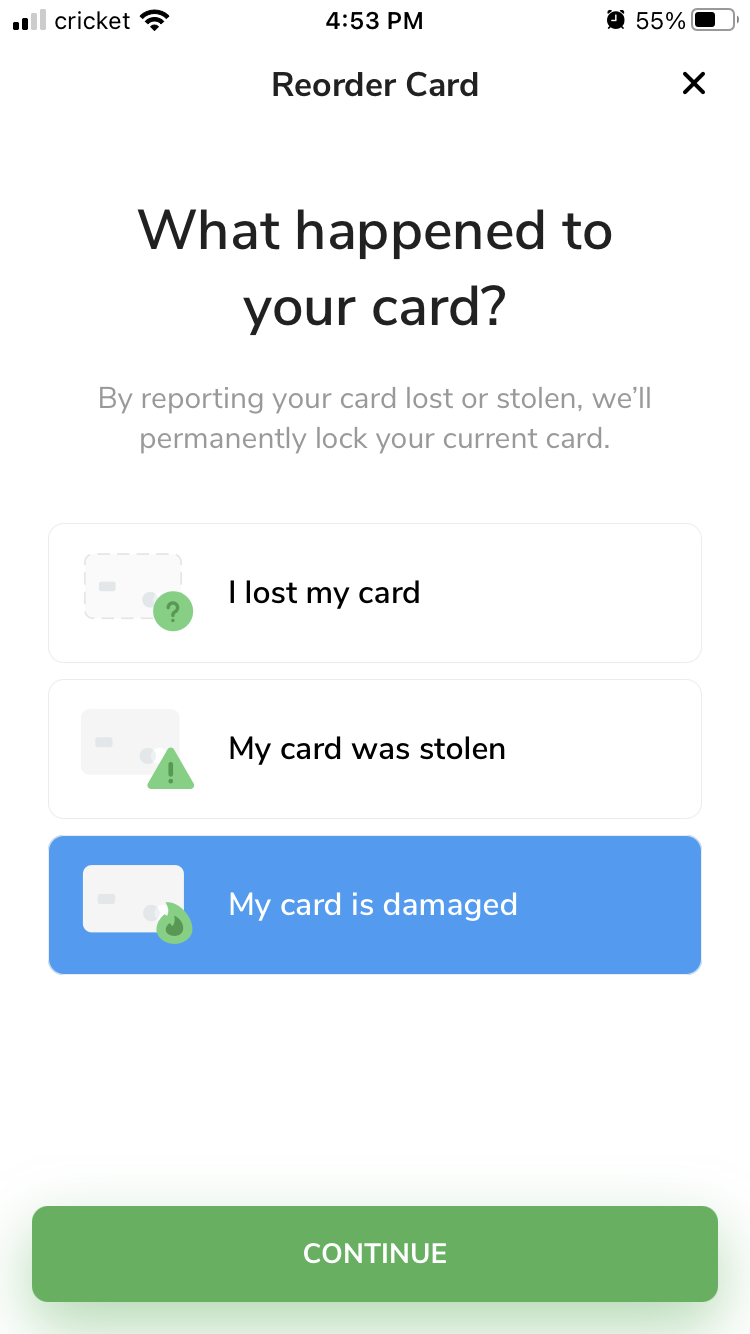 If you have lost your card, the process is just a touch different. Instead of clicking My Card is Damaged, you would want to click My Card Was Lost. By doing so, your card will be locked so that no unauthorized transactions can be made if someone found the card. Similarly, if your card is stolen and you select My Card Was Stolen, your account will be locked as well.
Once the order is placed, you should receive your personalized card in the mail in 7-10 business days. If you are not sure that the address on file is correct, you can check on that and update it through the Profile page under the Account tab (person icon)! If you have trouble with that, you can either reach out to us through the Support section in the app to request that we send you a new card, or you can call us at 956-625-9896 (9am - 5pm CST Monday - Friday).