Did you know that you can add your Branch Digital Wallet / Debit Card to your Google Pay or Apple Pay account on your mobile device?
The process is quick and easy, and is completed from within the Branch Digital Wallet!
Once added and verified, you'll be able to use your device to make contactless payments / online purchases where Google Pay / Apple Pay are accepted!
**Please note, we do not currently support ATM withdraw using Google Pay / Apple Pay**
Step By Step Set-Up:
Go to your Wallet tab -> click the 3 dots in the upper right hand corner of the card displayed there to pull up the Card Controls menu

Next, tap on "Add to Apple Wallet" (on iPhone) or "Add to Google Pay" (on Android)

If you aren't seeing this option, it most likely means that you don't have Google Pay downloaded to your device quite yet. Be sure to download that first!
​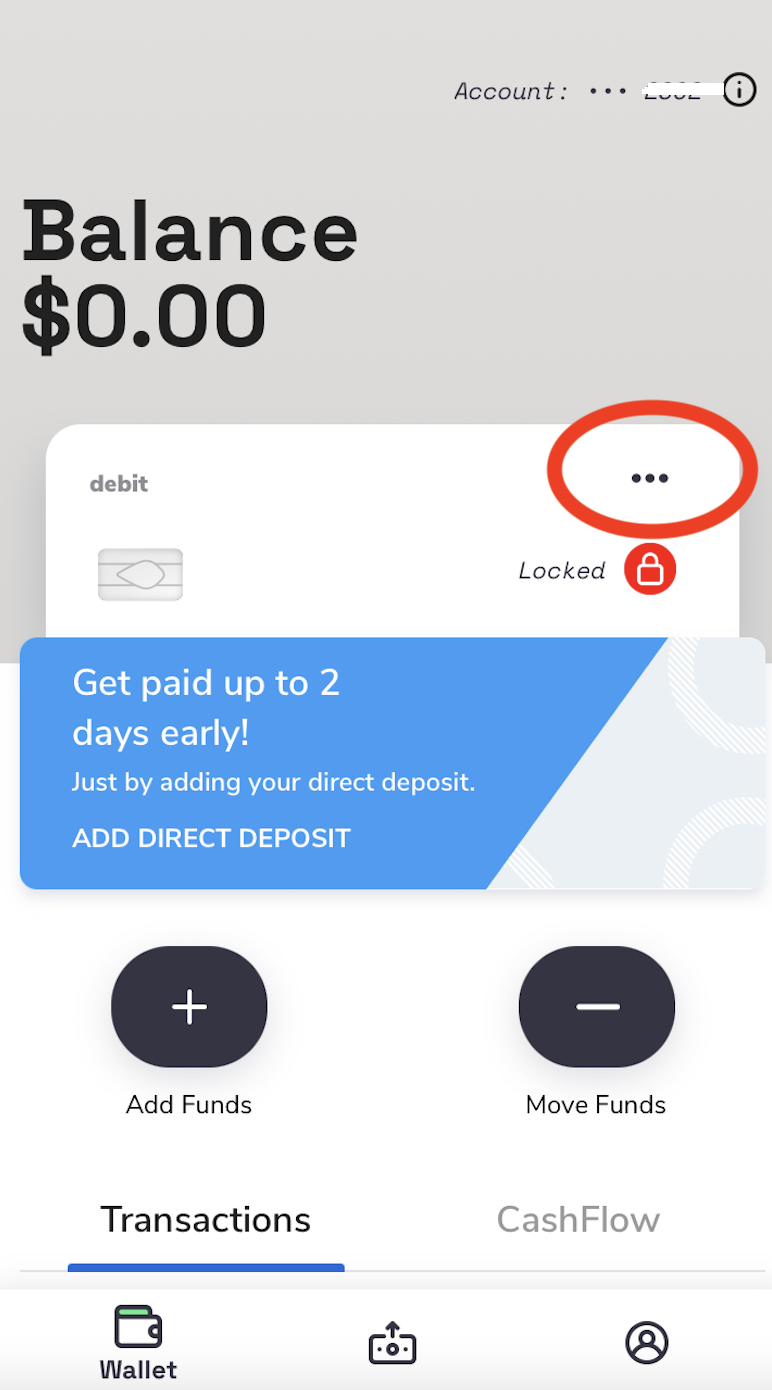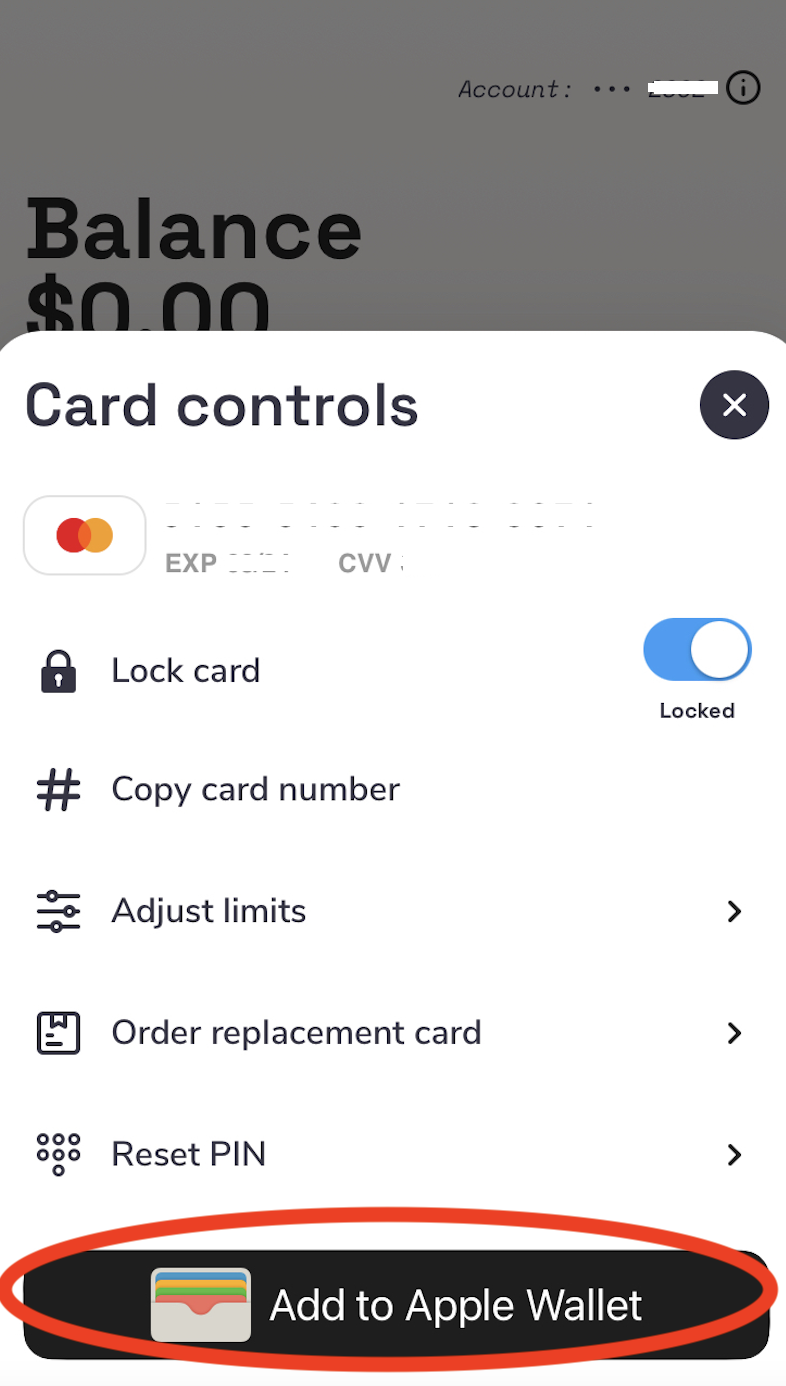 ​
Next, You'll need to go through a quick verification process to ensure the security of this payment method setup
See example screenshots below: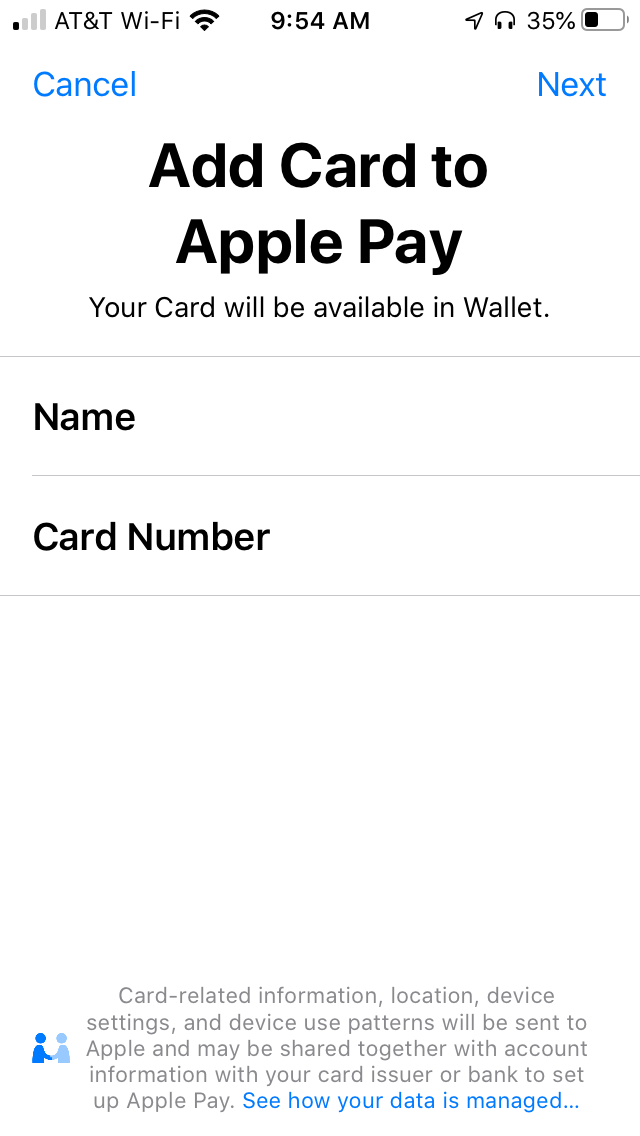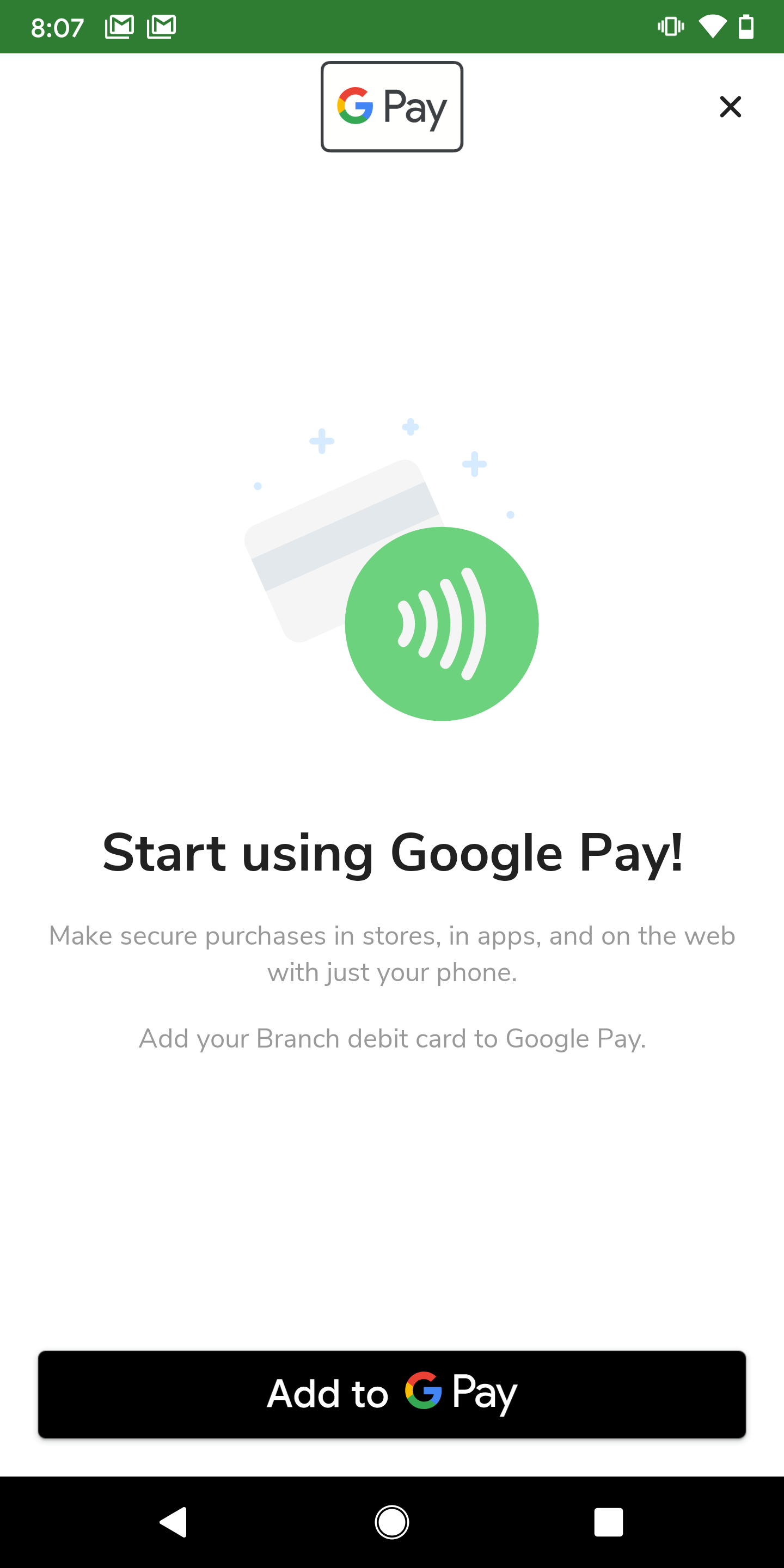 The verification process may send you a text message (two step verification) to your device and you will need to enter the code sent to your mobile phone number to verify your device.
Once verified, your account will be connected to the Apple Pay / Google Pay and ready to use!
If you are having any trouble completing purchases / payments using Apple or Google Pay after getting your account connected, please do not hesitate to reach out to cardsupport@branchapp.com!
If you receive a message during this process that your account could not be verified:
Please reach out to us by sending a request to cardsupport@branchapp.com or follow the on screen instructions to get in touch with our support team
We may ask you to verify / validate account details in order to proceed with getting this service activated for your account
We apologize for any inconvenience this may cause, this extra verification step may be necessary in some cases to protect the security of both your account and personal information
If you have any additional questions, please reach out to us at cardsupport@branchapp.com