An Instant Card is a card that is handed out by an employer to expedite the signup process and allow immediate access to your funds. The organization's name/information will appear as a generic placeholder for the cardholder's name.
Activating an Instant Card
The first step to activating your Instant Card is making sure that you sign up correctly!
Download the Branch app from either the Google Play store or Apple App store
Tap Get Started
When asked if you already have a card that needs activation, tap Yes, I Do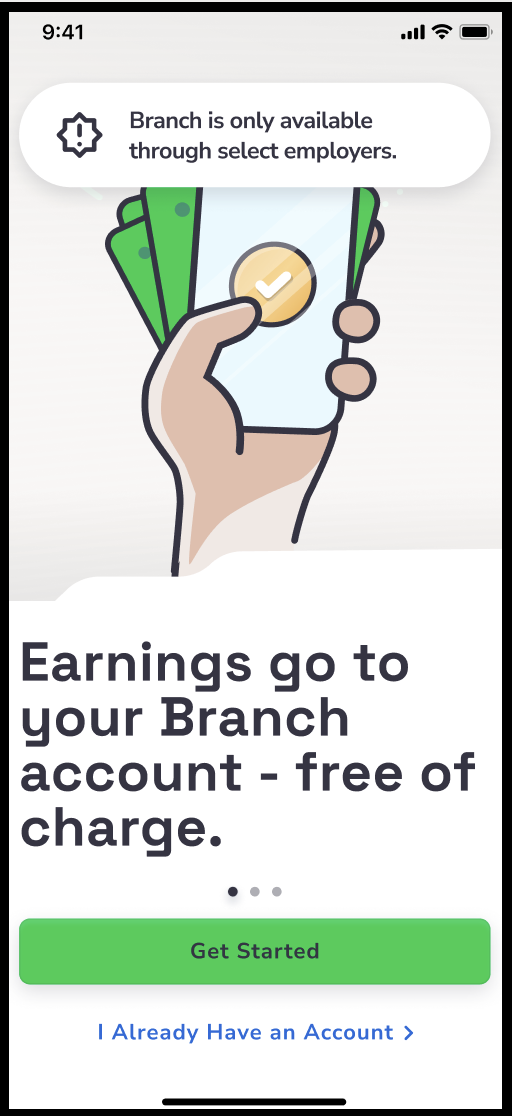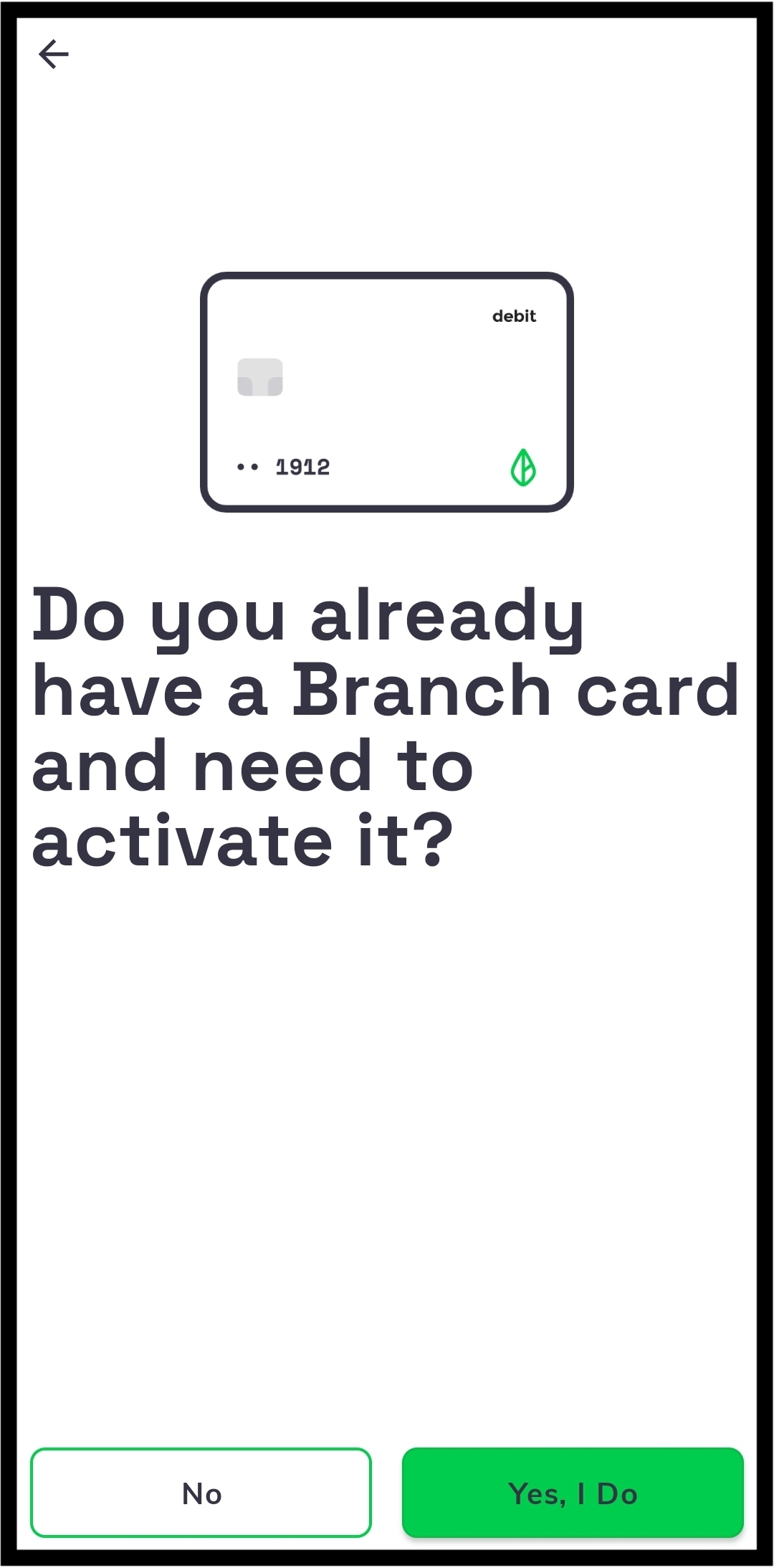 After signing up, you will be prompted to scan the QR code on the flyer that was included with the card. This will automatically activate the card and assign you to the correct business location. You should then be all set to finish setting up your account.
If you no longer have the flyer that came with the card:
Select Missing QR Code.
Enter the name on the back of the card exactly as it appears (i.e. Dominos Emp 1234)
Enter the last four digits of the debit card number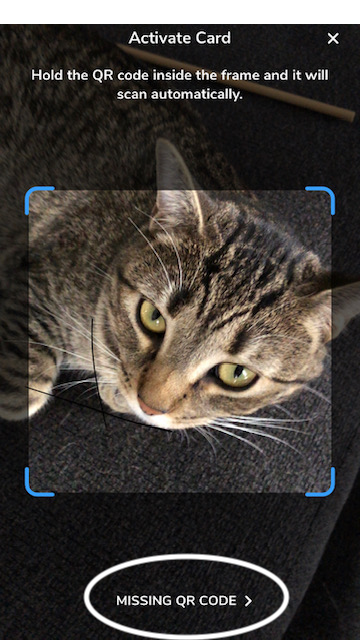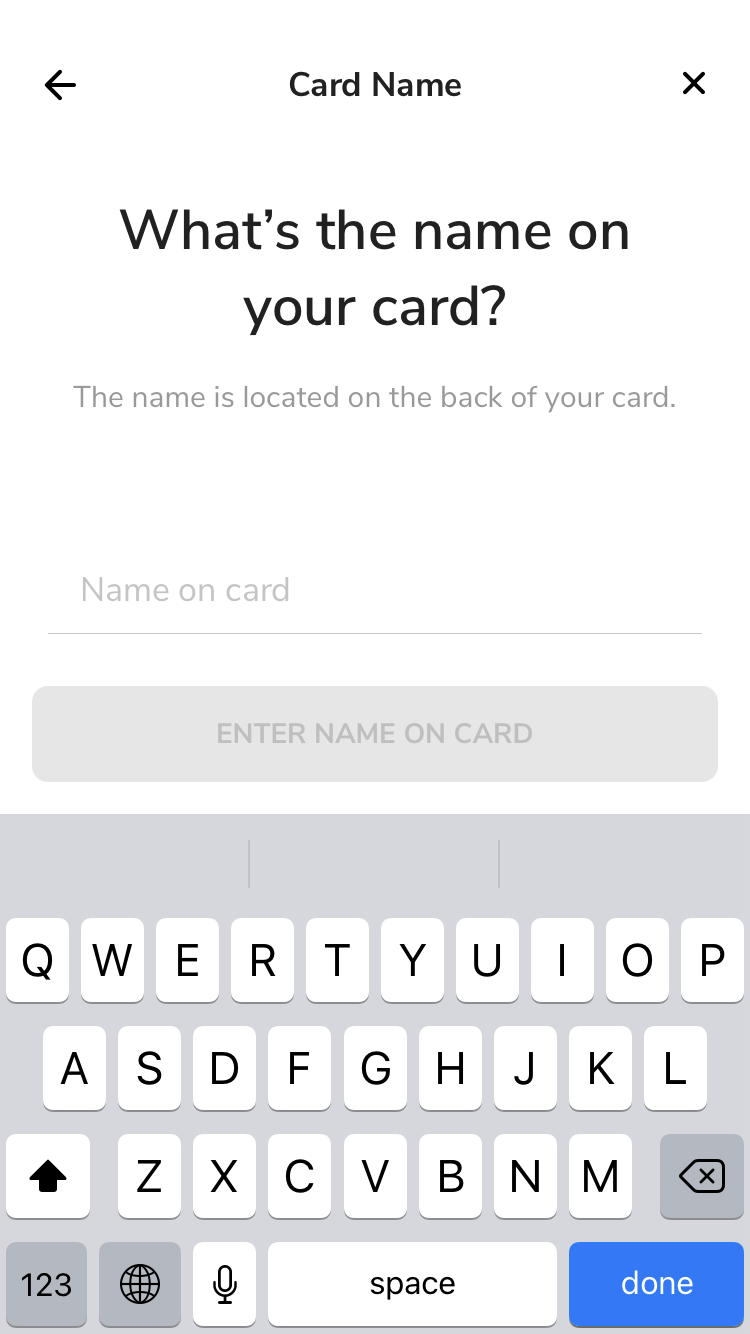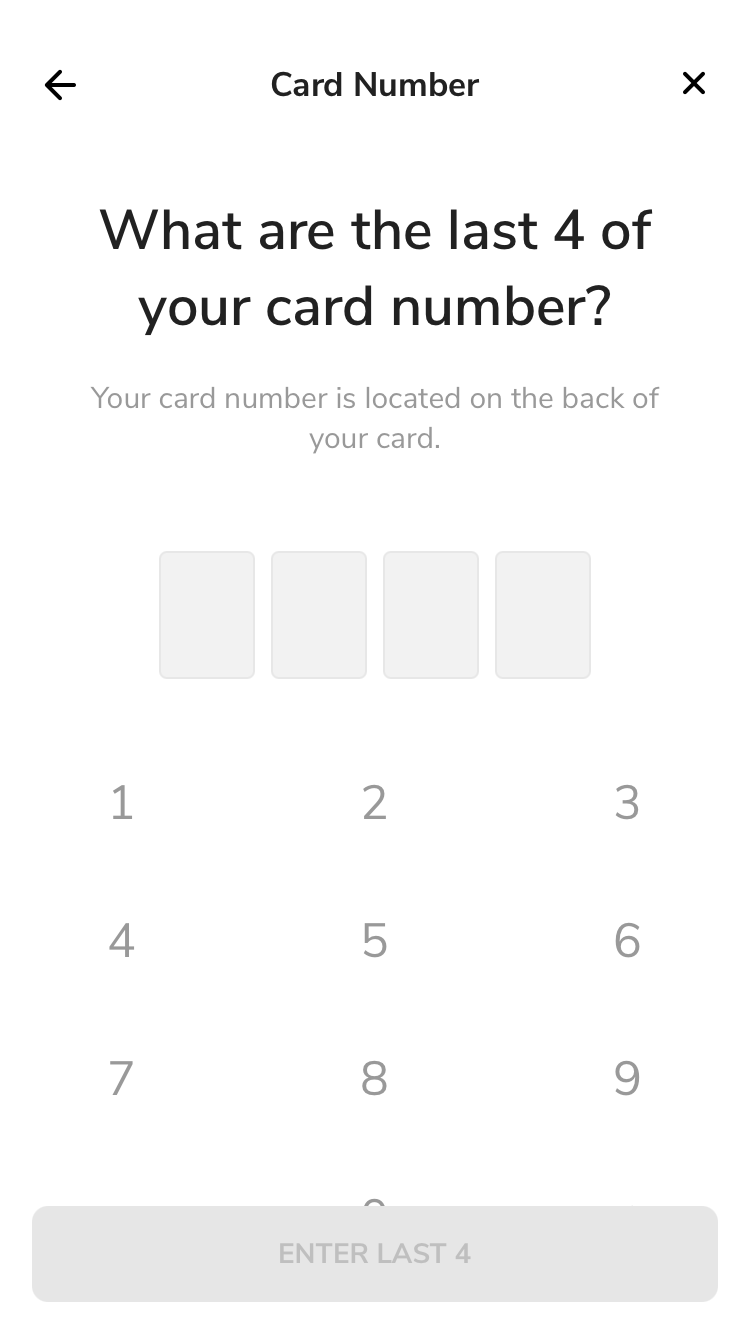 Activating a Replacement Instant Card
To activate a replacement instant card:
Navigate to the Wallet tab
Tap the three dots on the top right corner of the card displayed to open the Card Controls menu
Tap Order Replacement Card
Tap Activate Instant Card