First things first, if you notice an unauthorized or fraudulent transaction, visit the Branch app and lock your card instantly. This will prevent further charges on your account.
Use one of the following options to get in touch with us to report the charge:
Call toll free +1 (833) 994-0430 (24/7) to report the fraudulent charge
Call 866-5470-2413 (8:30 a.m.– 6:00 p.m. CST, Mon–Fri), selecting option 3, then option 2
Submit a ticket here.
If you choose option #3, it is important to select the correct issue type when submitting your request.
Under Issue Type, select Card Issues and Transactions
Select Dispute a Transaction
Select either Unrecognized Charge or Issues With a Purchase I Made – whichever option fits best for the transaction you are disputing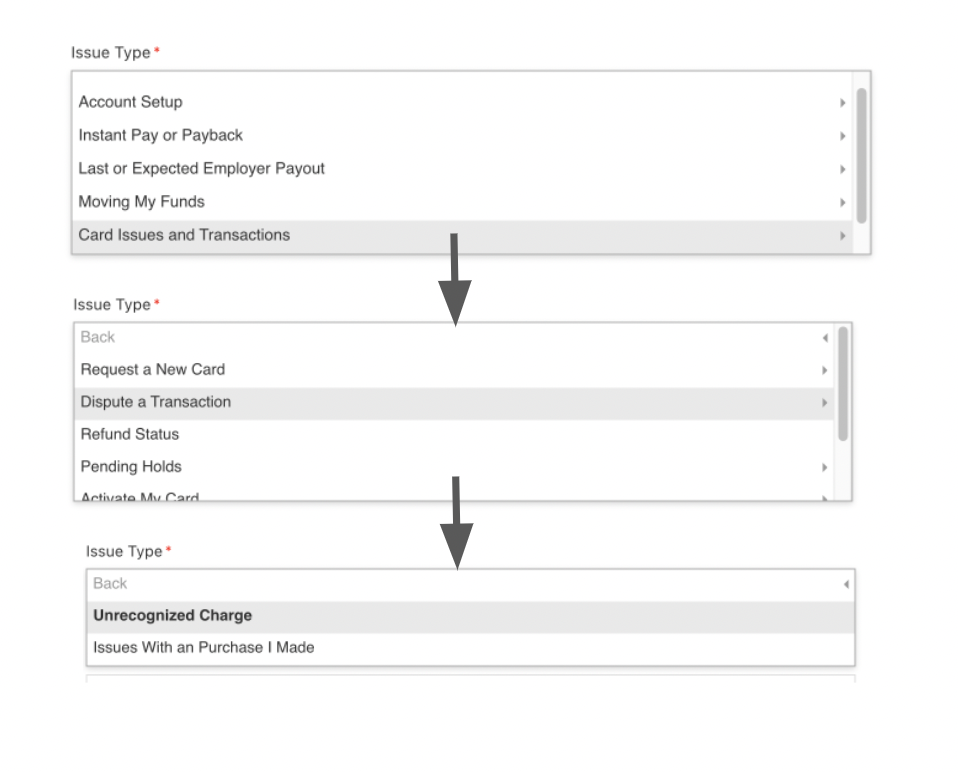 Important to Note:
Branch incurs all charges and fees accrued during the dispute process. There is no fee to file a dispute on your end.
If the transaction you wish to dispute is currently in a "Pending" status, please note that we won't be able to file a dispute yet. We cannot file disputes for transactions that have not settled to your account as there is the possibility they might not post.
Once a dispute is successfully submitted you can expect an update within 10 business days. Be advised that dispute cases can take up to a total of 90 days to fully resolve. Our Support team may reach out for additional information throughout the process. When applicable, the dedicated Disputes team will provide you with an update via email.
Related Articles: